It seems like everybody wants to be a Youtuber nowadays.
And why not? After all, some of them just do ordinary things like prank their spouse, repot a plant, or navigate a new video game – and then they earn a huge fat paycheck while doing so. Right?
It all seems easy, but the truth is a lot of hard work is involved in making and growing a channel as a Youtube influencer.
If you want to be one, you're in the right place, reading the right article. Regardless of what you want to do – DIY and crafts, science experiments, weird stuff like pimple-popping – these steps will get you started on your journey.
But first…

What is a Youtube influencer?
A Youtube influencer, or Youtuber for short, is someone who is has built a reputation as an expert in their chosen niche and has gained a massive following on their site.
By consistently posting interesting content that is engaging to their followers, they can create trends that can influence their followers to buy the products they promote.
Brands love them for this and the relationship between YouTubers and brands has given rise to Youtube influencer marketing – and it's thriving!
Top Youtube Influencers
Youtube has transformed posting videos online into a profitable full-time career for many people. As of August 2021, here are the most popular Youtube influencers:
1. Pewdiepie (110 million subscribers)
Pewdiepie is irrefutably the most famous Youtuber in the whole world. Known for playing video games and giving commentary on them, his content has since grown into commentary about viral videos and internet memes.
What must it be like to be a kid who's always on film? Diana, and her younger brother Roma, would surely know what it's like. The most-subscribed Youtube from Ukraine features the siblings' playtime adventures. Viewers are treated to the kids' videos of unboxing new toys, challenges, games, and their travels with the family.
3. Like Nastya (76.9 million subscribers)
On number three is another kid Youtuber, Russian-American Nastya. The channel showcases the little world of Nastya, her family and the fun they do – from singing songs, playing, and learning. She has millions of viewers from all over the world joining her in doing many fun activities.
4. Vlad and Niki (72.4 million subscribers)
On the number four spot is another kid channel. The channel claims as has mixed content of live videos, animation and music, starring brothers Vlad and Niki in their nonstop antics.
5. MrBeast (70.2 million subscribers)
USA-based Youtuber Jimmy Donaldson's channel, MrBeast, is popular for original videos featuring extraordinary stunts like eating the world's largest pizza slice or spending $1M in one minute. Who wouldn't want to watch those things, right? No wonder he has more than 70 million strong subscribers as of date.

How to be a Youtube Influencer
Now not all of us are cute Russian kids but don't weep, you can also start your Youtuber journey. Here are some tips to raise the Youtube influencer in you:
1. Think of a content concept for your channel.
Before you decide to create an account, at least have a goal in mind. That goal needs to be very clear and should include the content you want to do and the format you use to present it.
Do you love teaching people? Then do how-to videos.
Are you more interested in learning from other people? You should do interviews.
Do you want to explore new things in the world of technology? Do product reviews and unboxings!
Work with what you want to do best so your passion will flow naturally. It will show in your videos.
2. Set up your account.
Now that you have at least a concept for your Youtube content, it's time to set up your Youtube account and channel. For your channel name, choose a name that is unique yet simple and memorable, and most importantly, searchable. The top 5 most subscribed Youtube influencers just use their names or nicknames as their channel name. You can do the same. Or, you can think of something short and catchy.
3. Look for a niche.
If you want your Youtube channel to gain followers and subscribers you need to find a niche or specific content covering a particular type of product or service.
If you have trouble deciding, start with something related to your passions or interests. The niche you choose must be something you will be interested in for a long time, as you'll need to come up with regular content for a long time, for years at least.
You'll also have to consider demand. Sure you like talking about your dental floss fetish, but does anybody else want to hear it? The audience is what Youtube is all about and you need to have a strong following, especially if you intend to make money from your videos.
Take, for example, the content of Michelle Phan (considered a pioneer in the makeup tutorial industry). It is solely focused on beauty trends because this is a niche that she is an expert at.
4. Research top influencers in your niche to get ideas.
Once you have decided on a niche, research influencers who are already covering that niche. Look at the type of content that they're doing, then think of a fresh new way of delivering yours.
In the health and fitness industry alone, there are already 30 million fitness videos on Youtube. If you're a yogi and plan on monetizing your yoga videos, it better be something unique than the rest of the fitness videos already up on Youtube. Try an idea no one else has done before. So, perhaps yoga with babies or with pets?
5. Create your first video.
Popular YouTubers have high-quality videos up on their channels because they now can afford high-quality equipment plus a team to help with shots and another team that post-process those shots.
For someone who's just starting, it's okay to begin with what you have. You can use your smartphone to shoot. Use free apps to edit your videos. Your video quality can grow with you and your skills.

Step Up Your Game as a Youtube Influencer
So you are starting to make videos now. When can you start raking in those views? Here's what you need to do:
1. Don't neglect content quality.
Have you noticed that there are videos that you just can't skip while the rest you just scroll over? Those videos you like possess what others don't – they have sparked your curiosity and have hooked you with a good storyline. There are a number of ways you can make your videos more engaging and help you build a loyal following.
Aside from content quality, remember to also ensure that your video and audio quality are top-notch. When uploading your Youtube videos, they should be in the right format to increase your chances of more views and follower engagement.
MP4, which produces high-quality video with smaller file size is the preferred video format for uploading Youtube videos, with AAC-LC audio codec and H.264 video codec and a standard aspect ratio of 16:9. Other than MP4, you can decide to go with these other options—MOV, AVI, 3GP, FLV, WMV, and many others.
2. Maximize Youtube SEO
Youtube is the second-largest search engine. And just like blog posts, your Youtube videos need to be optimized including your video title, its description, tags, thumbnail, category and playlist.
Your title should include important keywords that should be at 60 characters or less. Make use of the description part to add details about your video, including links to your website or social media. Hashtags and tags can also help point people to your video.
For your thumbnail, create one that can catch viewers' attention. If you do not have the time or skills to manually edit a graphic, you can create a Youtube Thumbnail using an online graphic design tool.
3. Collaborate with other influencers.
It's a universal truth that if one watches one cat video and one ends up watching a bunch of other cat videos. What lesson, then, can we learn from this? It's that not one person watches a single Youtube video for something they are interested in. They will surely be checking out related videos on their feed.
This is why Youtubers need to collaborate with others. Appearing in each other's channels is one surefire way to gain more followers. So one thing you can do to help increase your subscribers is to collaborate with another Youtuber who's in the same niche as you are. That way, you can promote their channel and at the same time, his or her followers can get to know and subscribe to your channel, too.
4. Be consistent.
So your video has become viral overnight. Now the best thing for you to do is to keep that momentum going by being consistent with the quality of content that you post and with your publishing schedule.
If you have been posting content every week, don't disappoint your followers by disappearing for a month. By the time you're back to posting, your followers will have been long gone. Plan out your posts around your other tasks such as your day job or family time so that you can upload them regularly without becoming overwhelmed. Time management is all it takes.

BONUS: Crucial Tips from the Experts


1. Always check your comments.
(Carla Marshall, Content Marketing Manager at Tubebuddy)
The comments on your videos are evidence that people are watching your videos. Carla Marshall advises taking the time to go through as many comments as you can and listen for any questions or any suggestions about content that you could create.
Marshall says that the comments are "a goldmine" where you can gain ideas about what to post next. Replying to your subscribers also ensures the authenticity of your brand that they can recognize.
2. Get your audience to act.
(Philip Zeplin at Novel Concept)
Simply encouraging your viewers to "Like the video" or saying "What do you think of the [topic]? Let me know in the comments" will do wonders for your channel engagement. According to Philip Zeplin, engagement actions have an impact on search engine algorithms. Videos with more likes or even dislikes usually engage viewers more. Comments also act as a form of embedded metadata within your Youtube video.
3. Know what content types are not suitable for Youtube.
(Adam Butler at Simply Ads Ltd.)
Although there are many types of content on Youtube, Adam Butler says that there are content types that simply do not work. Perhaps they will work on a different platform but check first before wasting your effort and resources on Youtube.
Takeaway
Being a Youtube influencer sure is a lofty goal to aspire to, but remember like any good thing, you need to work hard and work smart to get there. After reading all those tips and you're still set to become one, well, roll up your sleeves and go for it! 
Images and graphics provided by the author.
Cover Image: Unsplash, NordWood Themes
---
Author Bio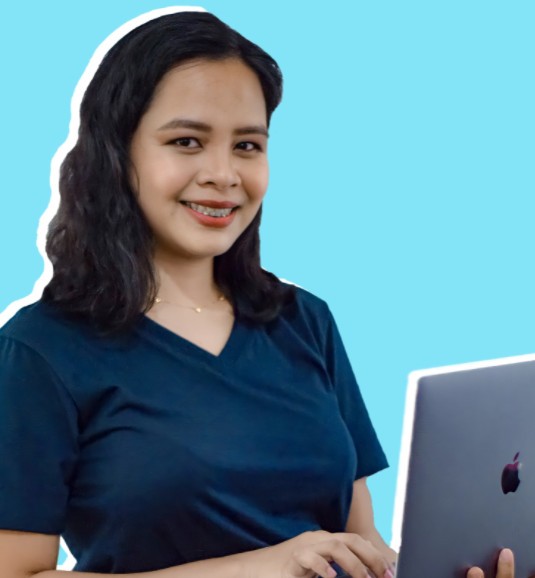 Shelly Solis is one of the women behind SaaSLaunchr, a marketing agency that specializes in blog outreach services and SaaS SEO. She loves exploring new stuff, studying trends, and cooking for her baby daughter.
Catch her thoughts on digital marketing at the SaaSLaunchr – SaaS Marketing blog!