Team productivity and performance directly influence your company's success. They affect your use of resources, the timeframe of projects, and overheads, among other elements. It's pretty common for business leaders to approach challenges in this area with employee incentives or by setting metric targets. However, it's important to also explore more multifaceted methods that boost efficiency.
One way to approach this is with task management practices. We're going to explore what influences effective task management and how you can incorporate it as a positive influence on your teams, projects, and overall success.
Understanding the Essential Elements
If you want to boost productivity and team performance through task management, it's important to understand what it is. Sure, as a concept it's simple enough to understand. You're carefully tracking and guiding each task throughout its lifecycle to make certain it's running efficiently. Yet, the details of achieving this can be a bit ambiguous. So, let's look at the essential elements that make up solid task management.
They include:
Clarity of assignment. Who is responsible for each task? It's a simple enough question but not taking it seriously can see key activities being overlooked. Your team needs to know exactly which member or members should be taking care of which aspects of a task. In some instances, communicating why their skills make them right for the task can also cement why they need to take ownership.
Clear goal setting. If your staff doesn't know what they're supposed to achieve when handling their tasks, how can they achieve peak performance? Make certain each member understands the objectives of a task and also how this contributes to other tasks connected to long-term goals.
Solid deadlines and priorities. Your staff needs to know what the expected timescale for task completion is. This isn't about putting unnecessary time crunches on them. The deadlines need to be realistic for your employees to avoid burnout and other disruptions to productivity. They should have clarity on what has to be achieved and when. If there are several tasks, you should communicate the order of priority, too.
These aren't the only essential elements of task management, but they are among the most important. When you start to make plans to integrate relevant techniques and tools into your workflow, it's vital to bear these elements in mind and use them to guide your decision-making.
Adopting Task Management Tools
While task management has been part of the business landscape for some time, there have been some advances in the last several years. Key among these are the technological tools that support effective processes. By identifying which devices and software can best help your team to maintain task productivity and quality, you can nurture a more efficient company.
Project management software
To effectively manage the progress of tasks within projects, it's important for all stakeholders to have full visibility of them. Software services such as Asana and Trello provide all your staff with access to a centralized hub related to tasks. These systems use the Kanban board approach, which displays projects as a system of columns with each task represented by a card that progresses across these columns. Such platforms mean that everyone knows the current stage of a task as well as its deadlines within the project, and can communicate on individual elements. In recent times, a plethora of cutting-edge task and project management platforms has emerged as Trello alternatives, capturing the attention of customers with their impeccably designed interfaces, promising users a smoother and more streamlined project management experience. To find out more about available Trello alternatives check out this MeisterTask's article.
Machine learning platforms
One of the hurdles to good task management is unnecessarily manual activities, which can cause inefficiencies, delays, and human error. Various industries are using machine learning to more swiftly and accurately process operational data in ways that mitigate mistakes and boost productivity.
In finance, these tools use algorithms to assess fraud and financial markets in ways that would be time-consuming for human staff. In manufacturing, algorithms perform predictive maintenance that reduces potential for issues to disrupt production tasks. It's worth exploring how you can integrate machine learning software into your workflow to boost the efficiency of tasks.
Collaborative suites
It's unlikely that your staff performs all tasks in complete isolation. Therefore, your task management practices need to make it as easy as possible for staff members to collaborate with one another. It's also worth considering that strong collaboration can boost employee retention. Adopt a suite of collaborative tools, particularly if your teams are populated by remote staff.
There are various cloud-based suites available, such as Microsoft Teams and Google Workspace. These enable colleagues to easily create and share project documents from a network they can access wherever in the world they happen to be working from. Importantly, members of management can monitor the progress of tasks within the suite.
Remember that not all tools are appropriate for task management in all teams. Consider the needs of your staff members, project goals, and business model. Use this information to make mindful selections about what tech can best enhance productivity.
Establishing Best Practices
It's all very well understanding the components of task management and the tools that can help. But these aren't the only important factors. You should also commit to adopting a range of best practices that influence how effectively your team manages tasks. By identifying actions that make sense for your team and its goals, you can promote a stronger project structure that helps your staff achieve peak performance.
Some elements to consider include:
Collective task ownership
Yes, it's important to have clarity over who is responsible for each task. However, it's also wise to ensure the entire team recognizes that inefficiencies affect them all. Make certain the entire team feels a sense of ownership over all tasks. Encourage them to keep one another accountable for staying on track and collaborate in finding solutions to hurdles.
Team structure agility
The shape of your team and its hierarchies can influence how effectively tasks are managed. You must be open to restructuring your team in ways that streamline your processes whenever necessary. This may involve creating basic organizational (org) charts to visualize the flow of tasks between staff members and adjusting the flow to see how this might affect outcomes. Creating a roles and responsibilities framework can also be helpful for understanding who performs what types of tasks and how you might better consolidate these for efficiency.
Monitor and evaluate tasks
You need to accurately and continuously track the progress of all tasks you delegate within your team. Utilize project management software to gather real-time data on deadlines, times to completion, and errors, among other metrics. Avoid using this information to micromanage your staff. Rather, assess the data for common areas of inefficiency — and efficiency — across the team and use your assessment to adjust practices or make choices about further staff training.
With a strong set of best practices as part of your workflow, you're not just setting rules that influence behavior. You're creating an environment that empowers your team to make day-to-day choices and improvements that boost productivity.
Conclusion
Task management enables you to make improvements to your team's productivity and performance. This requires an understanding of the core elements of the method, supportive tech tools, and a solid set of best practices to be effective.
That said, it's important to remember that all businesses have different needs and goals. Be open to taking a tailored approach to task management, adapting and altering the processes in ways that more relevantly support and encourage your team members.
⸻ Author Bio ⸻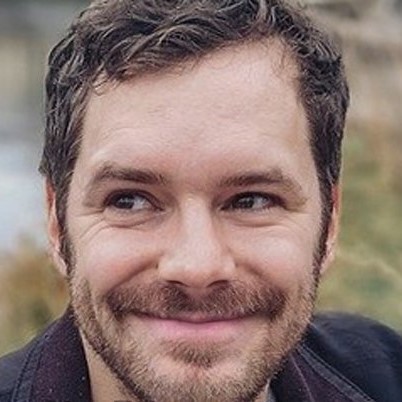 Sam Bowman enjoys writing about people, tech, business, and how they merge. He enjoys getting to utilize the internet for the community without actually having to leave his house. In his spare time, he likes running, reading, and combining the two in a run to his local bookstore.