When you consider just how much of your life you are likely to spend in your office, it makes sense to put some time and effort into strategically designing it. Even with the little details, it would effectively add excitement to your home set-up. You could try buying a new work table or customized desk mats for your desk. Here are some great ideas for turning your home office into a healthy workspace that can help you accomplish your biggest goals and deliver your finest work.
Start with great design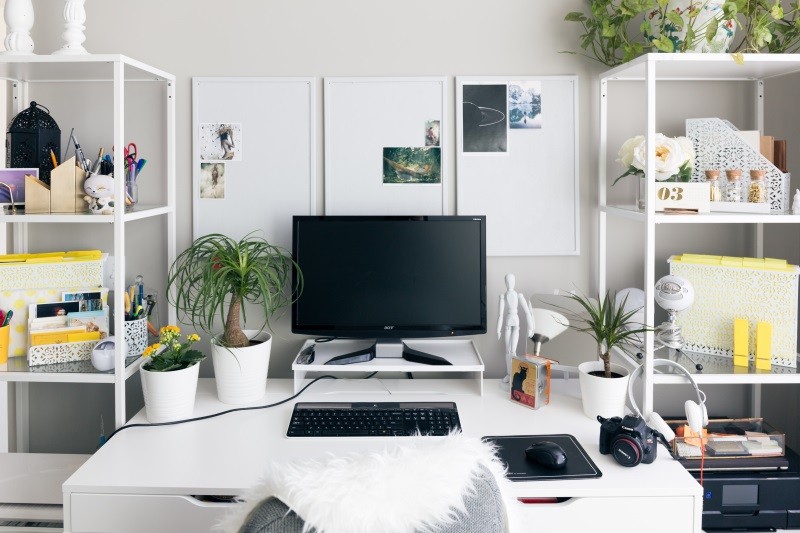 If you happen to be planning a home remodel – or even just thinking about one – that can be a great time to create your perfect and healthy home office. The great thing about your home office is that it is yours to design and decorate as you choose. Figure out the type of environment you work best in and design around that.
Here are some things to consider when planning your design.
Noise: Do you have a busy, active family that creates the distraction? A roommate who is home during the day or a neighbor kid with a garage band that practices after school? You might consider soundproofing your office, converting the basement into an office or choosing a more remote room in the house.
Light: If you don't have a window, consider installing a skylight or solar tube during a remodel. If you do have a window, plan your design carefully to maximize available light.
Colors: Cooler colors are often chosen for offices because they create a more businesslike atmosphere, but cheerful colors can also invigorate you and make you feel less tired. Softer colors stimulate creativity, so what color(s) you choose will depend quite a bit on what type of work you need to accomplish.
Accessories: Do you want a bright, airy, open office with minimal furniture and accessories, or do you work best in a somewhat cluttered and cramped environment filled with filing cabinets and bookshelves?
Minimize distractions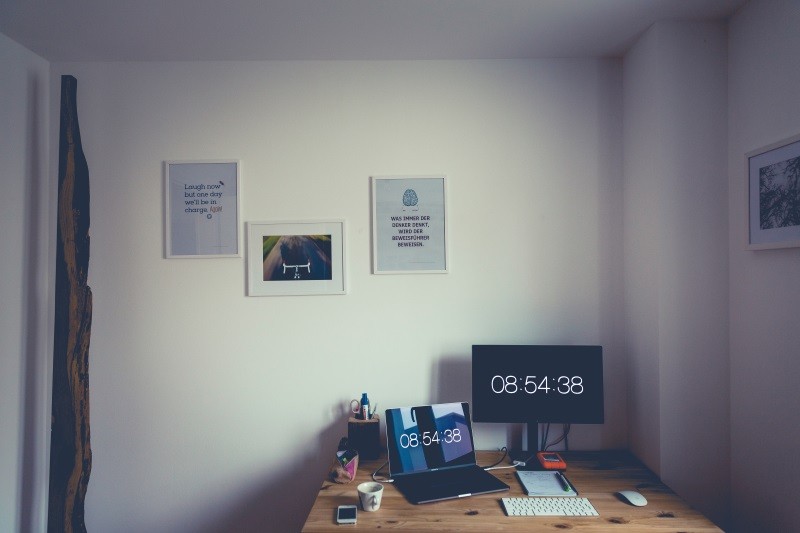 Soundproofing your office is best, but that can be difficult if you aren't planning a total remodel. There are also a number of other ways to help eliminate distraction. Here are some ways to create an environment in your home most conducive to focusing on your work.
Set good boundaries with your family and those you share your home with. No amount of soundproofing can protect you from people wandering randomly into your office.
A fountain can not only create a soothing atmosphere in your office but it can also create white noise that will help eliminate exterior sounds.
Plants are not only great for dampening sound, but they also help filter out toxins from the air and give off plenty of oxygen that can help you think better.
Invest in noise canceling headphones.
Clean the dust inside the device to reduce its noise.
Choose your desk and chair carefully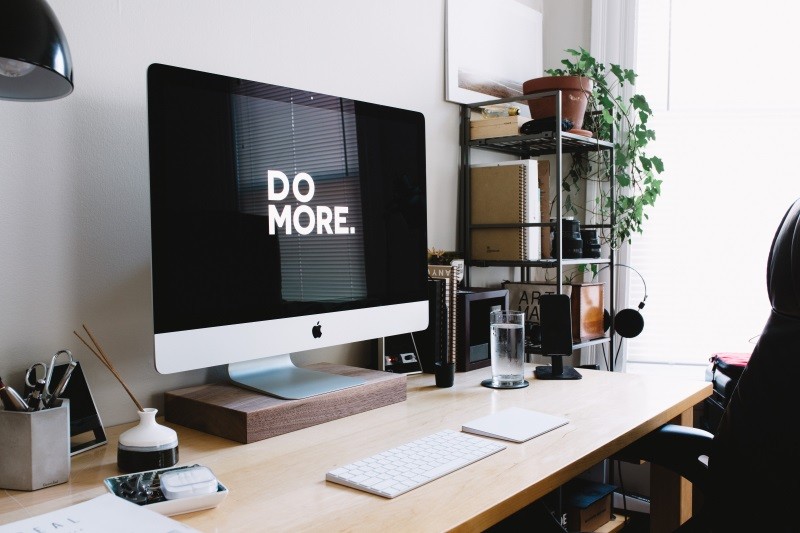 When choosing a desk and chair, you will most likely encounter one of the great design dilemmas. Style, functionality, and comfort are often at odds with one another. You may have your eye on a beautiful antique partner desk that will add a beautiful accent to your vintage office aesthetic, but you won't be able to adjust it to the right height for your needs. Sitting for several hours hunched over a desk that is too short is not great for your spine or your health. Here are some things to consider when choosing a desk and chair.
If the chair has arms, will it fit comfortably under the desk to allow you to sit close to the desk?
Does the chair provide good ergonomic support?
Can the armrest, seat height, and even angle be adjusted?
Does your desk provide ample workspace for your needs?
Can you adjust the height of your desk to your own height?
Pay attention to ergonomics
Sitting for many hours at a desk can have a profound impact on both your body and your health. Today, there is a wide range of options to ensure that the time you spend sitting at your desk has a minimal impact on your health. In fact, a number of options are available that keep you from sitting at all. Here are some options to consider when designing a workspace that works best for your lifestyle and needs.
Opt for a standing desk or drafting table rather than a traditional desk.
Consider using a fitness ball instead of a chair.
Investigate the use of fitness equipment, such as a treadmill desk or an elliptical that can fit under your desk.
Keep some exercise equipment in a corner or turn a corner into a yoga area to take "micro-exercise" breaks.
Consider footrests or use a kneeling chair.
Make a plan for electronics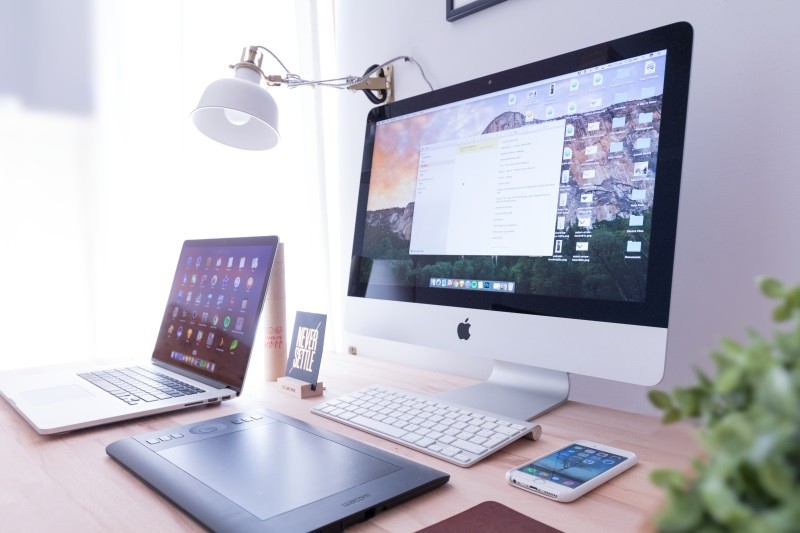 Planning for your electronics includes ensuring you have adequate places to plug them in that don't create a safety hazard. For instance, if you plan on floating your desk in the middle of your office, you will need to ensure that you have a floor outlet installed to plug in your computer or other accessories. In addition to planning for power, you also need to plan for comfort. Here are some things to consider when planning the arrangement of electronics.
If you use a laptop, consider using a stand that elevates the laptop to eye height. This will keeps you from looking down at it all day. You might also consider using a bluetooth keyboard and mouse instead of the built-in keyboard or trackpad.
Consider using a fitness ball instead of a chair.
If you use a desktop, you might still consider putting the display on a stand to elevate it to eye height.
Outfit your desk with an ergonomic keyboard, mouse and wrist pads if you spend a good deal of time on a computer.
Adjust the distance to your monitor, It should be just far enough away for you to touch it with your fingertips when you sit up straight.
Final word
Working from home gives you a number of opportunities to work in a healthier way that you might not have in a traditional office. It also allows you to create exactly the kind of environment you work best in. Take advantage of every opportunity working from home affords you by carefully planning the space you will do your very best work in.
---
About the author:
Joe Peters is a Baltimore-based freelance writer and an ultimate tech enthusiast. When he is not working his magic as a marketing consultant, this incurable tech junkie enjoys reading about latest apps and gadgets and binge-watching his favorite TV shows. You can reach him @bmorepeters.