Considering how the competition in digital marketing keeps growing, we understand that building a simple website and maintaining a digital presence is insufficient to boost your sales.
You need to develop solid strategies to maximize your reach on the internet, including building a website that ranks. Most of you must be aware of how SEO works. Users on the internet don't go beyond the first Google search page. SEO helps you rank your website higher on index pages.
But if your website doesn't follow the rules of SEO and isn't built specifically to rank higher, even all your marketing strategies combined won't boost your digital presence. You must consider certain aspects while designing your website to ensure it ranks higher using SEO web design.
This article will discuss every tiny detail to help you build a website that ranks higher. So, if you happen to be someone who'd like to watch their business grow manifold, stick around a bit longer and see what we have in store.
Importance of SEO Web Design
If you're a website designer or digital marketer, you must understand how search engine optimization can benefit your online real estate. But don't worry if you're not familiar with SEO. We'll simplify it for you.
SEO is a practice that helps business owners rank their websites higher on Google. Combining this practice with web design can help you build a website that will rank higher on search engines.
This process goes over the best search engine optimization techniques that website designers should use to make a good page.
Your website's SEO is essential because there is no point in having a stunning website if people can't reach it. There are various benefits of SEO, and we are mentioning a few of them below.
get 24/7 promotions on search engines
organically generates more clicks than PPC
better user experience
focuses entirely on the marketing funnel
enhanced brand visibility
helps generate high-quality leads
There are various ways to increase your website's traffic, such as through PPC and Google Ads. And with the help of SEO web design, you can incorporate a foolproof content marketing strategy in your website's design and reach your target audience organically.
Plus, the more people you get organically, the more chances you have to generate high-quality leads and convert them into sales. You can hire a content marketing agency to help you out with this. They have the expertise needed to integrate such technical aspects into your website and create pages that will have higher ranking on Google.
So, what are the things you must keep in mind to build a website that ranks higher? Let's find out.
Building a Website that Ranks Higher? Here's What You Must Do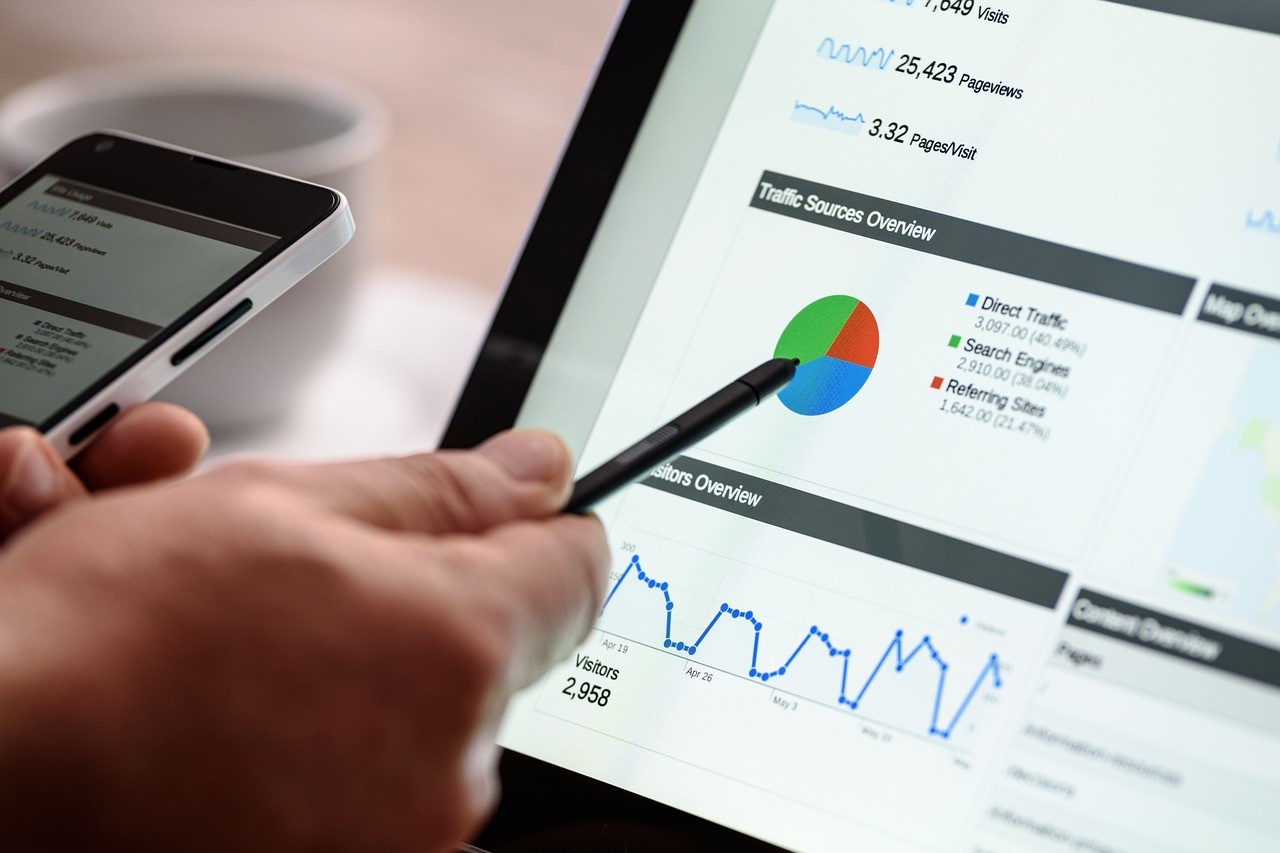 Google's search engine algorithm is tricky and keeps evolving. So, to ensure your website ranks higher, you must stay ahead of the curve and try to create a website that follows the guidelines set by search engines.
Below, we discuss some of the most crucial aspects of building an SEO website.
1. Mobile Responsiveness
According to statistics, in 2021, 55% of traffic from around the globe came from mobile phones. By the end of 2025, 75% of internet users will access websites on their smartphones. This means if your website design is outdated and doesn't work well on a smartphone, your future is doomed.
It is not only imperative to design a responsive website. But you also must ensure your target audience has a smooth and seamless experience while accessing the website, regardless of their device.
Ensure the mobile version of your website is just as decluttered as your desktop webpage. Your website should be easy to navigate, and you must integrate a call-to-action to make checking out even more convenient.
Internet users close web pages as soon as they open them. So, if you'd like your visitor to stay, ensure your website's responsiveness by designing a site that works on all devices seamlessly.
2. Speed of Your Website
Did you know that since 2018, your website's speed has been another factor that influences Google's search engine algorithm?
It does make sense, doesn't it? Nobody wants to land on a webpage that will take ages to open, so now Google doesn't even show it to them to save its audience's precious time. A few factors that affect your website include:
File sizes
Web hosting
Scripts and coding
Traffic volume
Plugins
Luckily, you can check your website's speed using Google's free tool. Before launching your website, ensure your speed score is good. If it isn't, you might want to redesign your website, starting with buying a better hosting platform.
3. Readability
Another major factor that influences your website's rank on Google is the readability of your web copy. If your visitors can't get anything out of your web copy, then they're simply wasting their time by logging on to your website in the first place. Your website will eventually have a higher bounce rate and, thus, a lower search engine ranking.
We think this is where a solid content strategy can genuinely help you out. By designing the content of your website in a simple yet intuitive manner, you can keep your audience engaged.
Provide them with as much information as you want, but as concisely as possible. Nobody likes to hop on a website loaded with information that's hard to comprehend. You can use infographics, visuals, and animation to make your website content look more intriguing yet comprehensive.
The readability of your website will either keep your visitors engaged or turn them off instantly. But with a good mix of the above content formats, you can keep them for a longer time and get more opportunities to convert.
4. Image File Names
Nobody likes to take image file names seriously since they're so small. We believe that no reader would pay attention to them, but you forget that Google pays attention to even the tiniest letter on your website.
Integrating keywords in image file names is a great way to optimize your website. It gives Google an understanding of what could be on the website. So, when someone enters similar keywords on Google, the search engine will direct them to your website.
Also, ensure your keyword research is thorough and fruitful. Scatter keywords throughout your website so the web crawlers can find your webpage quickly during a search.
5. Should Be Easier to Find
You must use your website to increase brand visibility. Your website should never be too difficult to find on Google, which is why it is a universal rule to purchase a domain that incorporates your company's name.
If your customers can't find your website because the domain name isn't the same as your company name, then the chances of you ranking higher on Google are zero to none.
We strongly advise you to seek the services of digital marketers in this regard. They will be able to design a website for you that has your company's name on it and is SEO optimized. You won't have to spend too much time figuring out digital marketing; experts can help grow your business online.
6. Provide Accurate Information
It goes without saying that if you add inaccurate information to your website, then your entire marketing strategy will simply blow up. One of the quickest ways to turn off a customer is to provide them with inaccurate information.
So, while designing your website, you must review the information you're offering your target audience multiple times. Check all the content for mistakes, make sure all the information is correct, and make sure you've listed all the other details correctly.
If people don't find solid information on your website, they will stop visiting your web pages, and search engines will eventually lower your ranks.
7. Keep It Simple
Lastly, business owners tend to get carried away while designing a website because they want it to have a bombastic design.
While all the shenanigans may look great and offer a great visual experience, they will in no way improve audience engagement. The only way to keep your customers on your website is by keeping your design simple yet intuitive.
Internet users like to obtain information, buy products, and navigate the website without clutter or hassle. Using dark colors, complicated themes, and displaying information that is difficult to comprehend will only put them off.
So, the key is to keep everything simple. Use light colors, provide information without any clutter, and ensure your website is easy on the eyes. This will relieve the visitor, and Google will know that internet traffic loves visiting your website.
Final Thoughts
So, this is everything we could gather regarding how to build a website that ranks higher on search engines. As you've seen, the most important part of making a website SEO-friendly is to make it as user-friendly as possible.
Start by ensuring your website's responsiveness across all devices. Nobody should have to exit your website because it didn't open properly on a tablet or a smartphone. Keep the design minimal and simple without any clutter. Offer your customers as much information as you want, but don't overwhelm their senses.
Use light colors, work on the speed of your website, scatter keywords throughout all the web pages, and don't forget to maintain your digital presence. You can use content marketing to engage your audience.
Digital marketing is a practice that will keep evolving and revolutionizing. So, if you'd like to make the most of it, you must stay ahead of the curve. You can begin by creating a solid SEO website and then proceed from there.