Over the years, eCommerce website development trends have increased due to its immense benefits. A large number of retailers have switched to eCommerce stores in the past few years. Customer experience and feedback whether positive or negative play an important role in an eCommerce business.
If you are looking to start your online store or develop an eCommerce website, then Magento is a good option for you as the Magento eCommerce development platform helps to create a highly interactive and user-friendly website for your business.
Magento is a US-based eCommerce company that has over 250,000 developers who contribute to the growth, performance, stability, and new features to develop a website.
What Do You Mean By Magento eCommerce Development?
Magento is an eCommerce platform that helps to create eCommerce websites efficiently. Magento eCommerce development platform equips different merchants with the tools they need to establish their successful online stores. Its scalability enables various small businesses with basic requirements to easily scale thousands of products and complicated behavior of customers without switching platforms.
Magento has a lot of extensions that can be used to improve your customer experience. Different magento website maintenance supporters help their clients implement their eCommerce websites or stores.
Importance of Magneto eCommerce Development
1. Security
Magento development is one of the best platforms that offers high-end security and competency. Websites that are made with Magento are far more secure than other websites. You will find CAPTCHA and PCI information security here.
2. Best Performing Open-sourced Platform
It is no surprise that Magento is an open-source platform but it also results in enhanced performance. It has already been proved that online stores that are created with Magento eCommerce website development company have the potential to drive more customers than others.
It doesn't matter whether you are a techie or not but with Magneto's high-end performance, you can always enhance your store's potential.
3. SEO-Friendly
Developing an eCommerce website is not just enough, you have to rank it on Google. Magneto being an SEO-friendly platform, one doesn't have to focus on developing an SEO-friendly site.
7 Most Popular Magento eCommerce Development Trends of 2022
Check out the top 7 most intriguing Magento development trends for the year 2022.
1. Voice Search Optimization
Users are now searching their queries in the voice form. The voice search feature first analyzes the language and then provides the necessary solution. Customers use the voice search functionality to find goods and services that they are looking for.
It has made a big contribution to the online shopping and purchasing experience. From the year 2022, half of the people will do online shopping through voice searches. The Magento platform allows store owners to optimize their Magento eCommerce site with voice search.
2. Responsive Web Design
User interface plays a major role in designing and building an attractive website and it can only be done with the help of responsive web design that can function across the different devices.
Magento complies with the latest UI trends like color psychology, better navigation, single-page optimization, mobile-friendly, speed optimization, and many more. Magento also provides several themes that follow the mobile-first approach.
3. AI That Enhances Customer Engagement
Artificial intelligence has become increasingly popular in eCommerce platforms as it helps to provide better customer service. AI studies the behavior and buying pattern of customers from their previous purchases and points them in the direction of a product where it's most likely that they will buy it.
It also provides a customized purchasing experience to customers and helps businesses generate more profit. Magento has different AI extensions that you can incorporate into your online store to improve your eCommerce business.
4. Live Streaming
Magento eCommerce website development company provides live streaming features to its online store owners. With live streaming, customers can get demos of products and services that they are looking to buy. It also enables customers to get an immediate response to their queries so that they can make their decisions efficiently.
5. Social Media Integration And Social Selling
People these days spend a lot of time on different social media platforms such as Facebook, Instagram, Twitter, and many more. Social media integration is possible under Magento eCommerce website development by which you can double your revenue and improve your rankings on the search engine result pages.
Social media are platforms from which you can get quick sales, so you should provide the link of your social media accounts to your website and take the benefit from this trend. Being active on social media and sharing products and services every day can boost your sales and bring more customers to your website.
Social media integration is one of the key considerations in Magento eCommerce development.
6. AI and Chatbots
It is one of the greatest eCommerce trends and has attracted many people worldwide. As it makes life easier for both customers and eCommerce platform owners.
For the eCommerce industry, this trend is not new but with the integration of AI, chatbots can now more efficiently assist and support buyers and customers whenever there's any technical issue or to resolve queries of customers in real-time.
Magento provides AI-enabled chatbots that can replace customer support representatives and handle customer queries just like humans. It recognizes queries of customers and their behavior and provides relevant information.
7. Push Notification
Push notifications are short messages that you can send to your new or existing customers and make them aware or encourage them to interact with your brand. It also allows informing your customers about new items, sales, discounts, and special offers so that they can build a solid relationship with your company.
Magneto eCommerce website development company provides a push notification extension that allows you to directly communicate with your customers through their browsers without logging into their inboxes. Push notification also helps to reduce cart abandonment rate, bounce rate, and advertising costs and thus increase your profit.
Conclusion
Magneto eCommerce development is an excellent platform with lots of benefits and features. According to your needs and requirements, you can create your eCommerce website with Magento. It is one of the flexible and feature-rich platforms to create a website.
You can also consider developing an eCommerce store by looking at the above Magento eCommerce development trends in 2022. Implementing these trends will help you to stay ahead of the competition and escalate your business growth.
Cover photo provided by the author.
Further reading:
The Ultimate Guide to E-commerce Website Design
⸻ a Guide at Toptal
---
Author Bio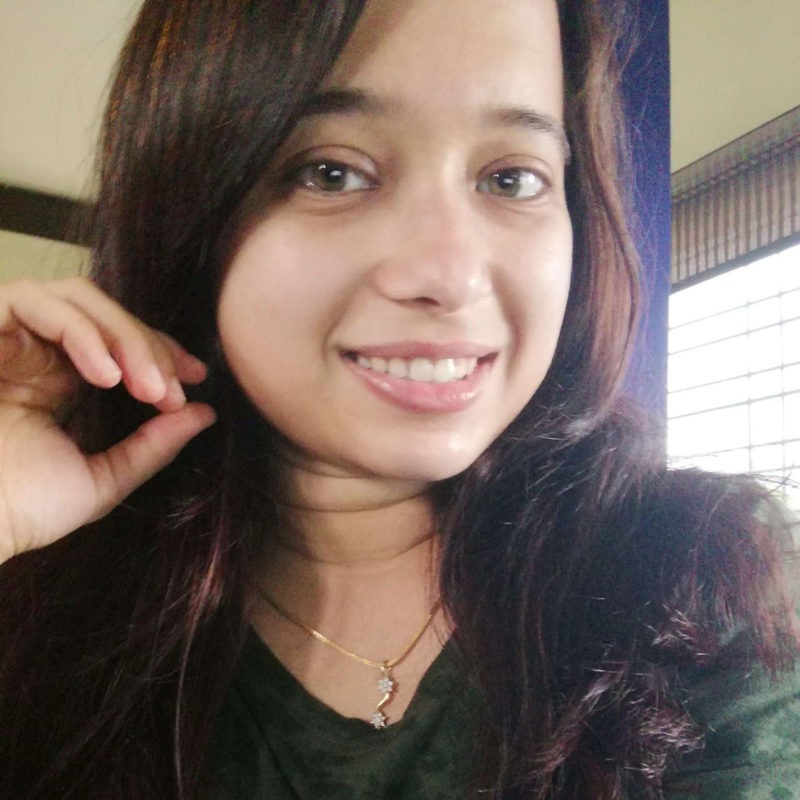 Sakshi is an expert content writer & digital marketer who believe in there is no 'Love at first sight' in content marketing. The key ingredient is to provide a valuable content for your readers.
You can follow her on LinkedIn.