Remote working is not a stranger to our society. But ever since the Coronavirus outbreak, it has become the new norm, whether we like it or not. This has caused a lot of struggle for companies and employees alike. Starting from the total rebuilding of internal structures and operations, all the way to the day-to-day lives of employees as they try to adapt to this major change. But what is the key to making it work?
This article will go through the best way to create a foundation for a successful daily routine as a remote employee, including some ideas to make work fun. After all, it is a privilege that we can work from home, and we should take advantage of the positives.
As an employee, your job is to support the company in this change by ensuring that your motivation and productivity don't begin to decrease. People in the same situation have begun searching for the reason why this is so hard. For some reason, the loss of motivation and productivity is an inevitable outcome of working from home, but why? And what can you do to ensure that it doesn't happen?
A lot of people believe that it's the major changes that happen to a person's routine that causes this lack of motivation over time. This shed light on the meaning and importance of a daily routine, and ultimately how an office environment can provide the optimal routine for most people. The goal is to get back that same motivation by mimicking the same environment and behavior in your home.
Of course, this doesn't mean that you shouldn't take advantage of all the benefits of working from home. So after pinpointing the issue, and creating your perfect, idealized routine, you can start to enjoy the little joys that come with working remotely. But first, you must learn what a routine is, and how you can work on yours to become the best workforce.
The Importance of a Routine
Every day when we wake up, our mind creates a set of actions that we do no matter what. Every time you brush your teeth, pick out an outfit, make a coffee, or sit in your car, it's an action that you do subconsciously, without giving it much thought. It's a reflex of the mind. These habits are a part of us.
What you're doing when recreating a routine is basically relearning all of these habits that come naturally to your body. As an example, think about how you type in your password every time you open your Laptop. It's easy, it's effortless, and takes no time at all. Imagine the way you switch gears while driving, and you get the same result.
But once you begin to think about these actions, they become a conscious thought, and it becomes harder all of the sudden. Now imagine having to relearn all of these things, and you can clearly see the state that you're in now. You're trying to relearn a basic daily routine that has become your second nature over time.
Because of the pandemic, and the resulting lockdown, everyone has to face this issue of their routine becoming practically obsolete. Most people began this shift feeling like the luckiest people in the world. Instead of waking up super early and commuting to an office, you now have the privilege of staying in your home, earning your money from the couch or the kitchen table.
You can take time to cook, clean, you don't have to dress up, or do your hair. But after the rose-tinted glass lifts, you're left with this uneasy feeling that results in the loss of motivation and productivity. In this phase, you begin to think about changing your routine to better suit your working lifestyle. And this phase comes with a long road of trial and error along the way.
What most people experience is that in the first few days or even weeks, they're more productive than ever. They're well-rested, they can get up in time, they're eager to learn, to adapt, and to work. But over time, this productivity fades. They find getting up in the morning harder and working even more so. They begin finding excuses to minimize work, like chores around the house. Additionally, distracting factors around the house get more and more tempting.
This is where the lack of a routine comes into play. One of the best and healthiest things about working in an office is that it forces people to show up. You have to get ready, dress up, and leave the house, arriving in the office at the exact same time every day.
Whether we like it or not, this forces a certain morning routine out of everyone. It forces people to do the exact same set of actions at the exact same time, every working day. With remote working, all of these actions can be eliminated. You don't have to shower, dress up, or get on the road. You can even drink your coffee and eat your lunch at your desk whenever you feel like it.
And while this may feel like a blessing at first, it's very interesting what the lack of this "forced" routine does to people mentally. Most people feel the lack of efficiency and being organized throughout the day because of the lack of these steps in the morning. This means that eliminating a well-structured morning routine can set the entire day for failure.
There's a book called "The Power of Habit", in which Charles Duhigg breaks down habitual actions into three parts: cue, routine, and reward. This means that a routine isn't just something that we do again and again without cause or result. A habit is like your brain taking over, doing tasks that you don't even have to think about, like making a coffee, or brushing your teeth.
The first part of a habit, however, is a cue. This works alike to a Pavlovian effect, whereas you see, hear or feel an object for instance, and then your brain takes over and does the rest for you. For example, when you see the coffee pot in the morning, your brain goes into coffee mode, and without you thinking about it, you find yourself making the coffee. This action of making the coffee, therefore, becomes the routine.
The last element is the reward, where you can enjoy the efforts of your labor. In this particular example, that is drinking a fresh cup of coffee. The better and more satisfying the reward, the more you want to do it again and again. The reward is pleasant feedback for your brain, telling it: nice job, this is worth doing tomorrow as well.
The major change of environment which is remote working has left our brain and body confused as to what to do. Now that we have a decision between sleeping in until the first meeting starts and waking up at the same exact time and doing all of this again, we opt for the first one just because it's more comfortable. And this is when people start to feel the results of eliminating these small habits from their lives.
How to Rebuild the Perfect Workday Routine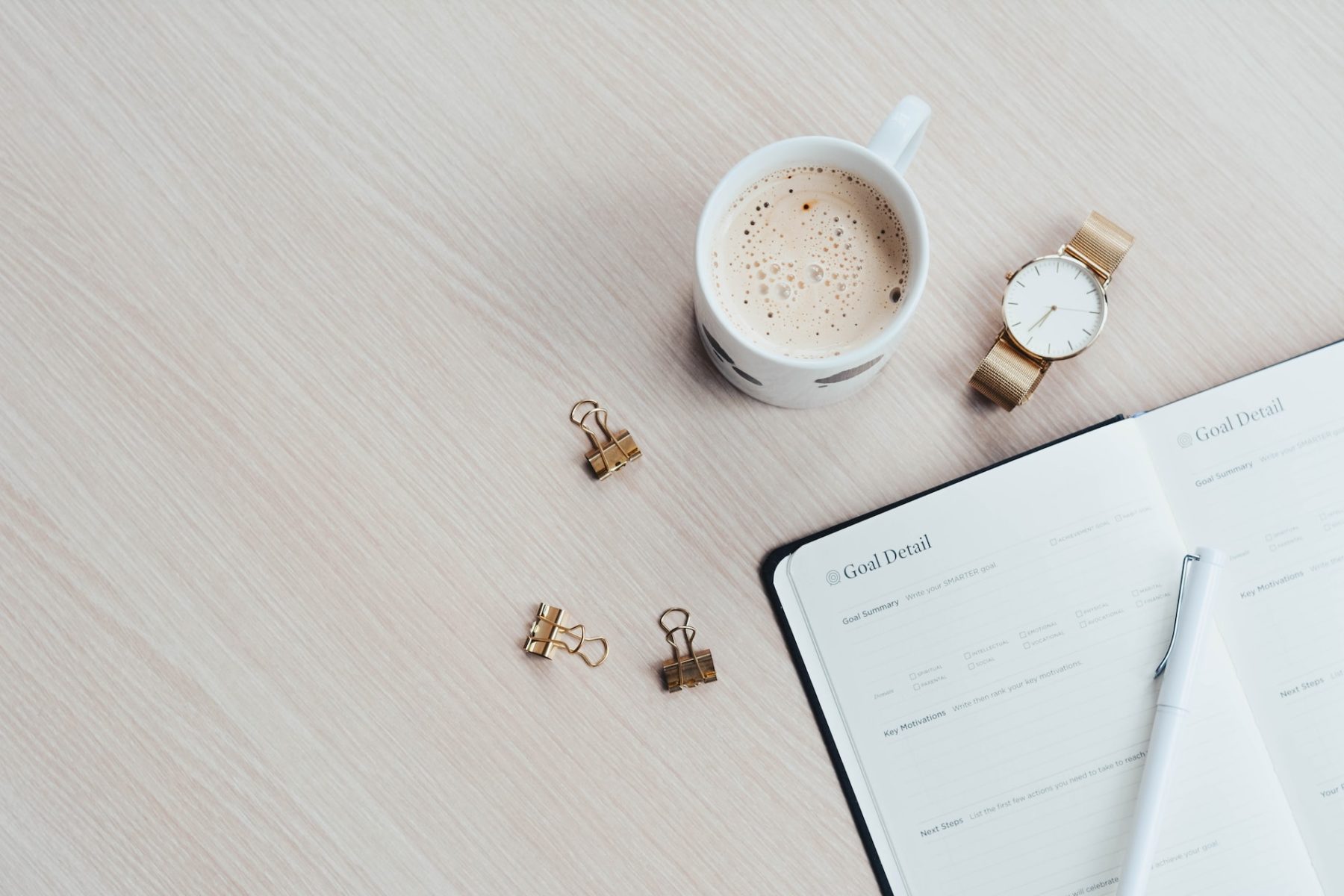 In order to jump back on the horse and reintroduce yourself to productivity and motivation, you must separate the two parts of your life for your brain to function properly. As an example, when you went into the office and went through your morning routine step-by-step ending with your being in an office environment, all of the little habits and cues your mind followed served one key factor: your mind went into "work-mode".
And when it was the weekend, and you slept in, made a big breakfast, and got ready for chores and errands, your mind went into "home-mode". These two should be kept separate, and mixing the two results in the confusion you might be feeling right now.
Of course, everyone is different, therefore different solutions apply, but the majority of people tackling this problem could agree on one key element. By changing and tweaking the cues and habits that you do every morning, your brain can once again get into work mode even while working from home. After that, you can make subtle changes to or add to this foundation, depending on your work style.
And to create the perfect routine, the first thing you must do is pinpoint one key element that you simply can't function without. For example, some people can't go through a workday without a fresh coffee in the morning. For you it might be something different, like reading the paper, a cold shower, watering your plants, or making a smoothie.
Whatever it is, that is the first thing you should start with, as the reward from that action is the best. This action makes you feel refreshed, rejuvenated, and ready to tackle the day. After this one task, it's time to dig deeper into the work mode we're trying to recreate. In order to do this, it's recommended to go straight to your designated workspace after doing this first routine action.
It's not important to start working yet. You're trying to reinvent a workspace environment, therefore allowing your brain to settle into work mode. The quickest way to do that is by limiting yourself to your designated work area. This can be a desk in the corner of a room or an entire office space in your home, it doesn't matter.
While sitting there drinking your coffee, tea, or smoothie, you can take some time to read the news, catch up with friends, listen to a podcast, or organize your desk. Any task that is closely related but not equal to working does a great job in getting you into the zone. This should take around 10-15 minutes.
After these grounding few minutes, it's time to actually start the day. You can get ready by taking some snacks and a bottle of water or juice to your desk, to get prepared for the day. These simple tasks can make an enormous difference when it comes to a self-made productive routine. The fact that you're taking action to ensure that your mind exclusively focuses on getting ready for a successful workday is routine enough, but people have taken it even further.
Work Attire
A very important element of working from home, one which psychologists have discussed in length, is your work attire. More importantly, the lack of work attire in your home. This may seem redundant, but a lot of people found that as they changed their attitude toward their "dress code", working from home became a much more different experience.
When people start working from home, they tend to stop caring about their exterior, because after all, no one sees you. You don't have to shower, or change into jeans and a button-up, in fact, you don't even have to change out of your pajamas.
But despite this, a lot of people have chosen to dress up before starting a workday, for two reasons, both very important:
Firstly, being well-dressed invites a certain attitude which is desired in a work environment. You become more confident, more productive, and overall more diligent. Additionally, for some people, being well-dressed simply feels better.
There has also been some discussion about the "no pants phenomenon", whereas people started dressing up only from the waist up because that's all people see through video calls. But over time, people began to notice whether someone is actually dressed up, or whether they're "faking it".
This has raised a big question about what to wear to a video interview, and the answer was a resounding "please just wear pants". Jokes aside, it is a serious discussion, that's how much the simple act of dressing up changes a person's behavior and radiance.
Secondly, the act of changing into pajamas or sweatpants at the end of the day is so satisfying, that taking away that feeling… feels empty. Taking your tightly tailored clothes off once you arrive home is like shedding the entire horrid workday.
This doesn't mean that you need to wear a suit and tie, or even jeans. You can definitely wear looser and more comfortable clothes while working from home, but most people choose to change into comfortable leggings and a cute shirt before getting to work. Sometimes even jewelry and a tiny amount of makeup help with this as well.
This is not something that everyone wants to do, nor is it something that everyone must do, but it is an element of a well-rounded and balanced work routine. While it's incredibly humbling that we're not forced to wear a suit every single day, it's still worth it to put that extra amount of effort into our looks, empowering ourselves to do better and live healthier.
Distractions
Another behavioral aspect of working from home is our direct environment. More specifically, the things we see around us at all times. Because we associate these objects with certain activities, it might be counterproductive to leave them around our designated work area.
Your bed most likely makes you think of sleeping, while your sofa makes you think of relaxing and binge-watching a new show, and your refrigerator makes you think of snacks you could eat while binge-watching said show. These are in no way related to the work mode we're trying to create, therefore, you must be very careful about how you organize your environment.
The best way to shut out your environment while working is by creating a designated space for your working hours. This space should be very different from your home, imitating a real office. This space should be just as impactful for your brain as your bed, sofa, or refrigerator.
For example, if your work desk has a gaming console lying on top, some chips hanging around in the corner, and dead flowers next to the computer, your brain will look at this space and become very confused. Is this a space for relaxing? Gaming? Eating? Should I throw out the flower? While I'm at it, I should take out the trash, and there are a few other items I should throw out around here as well.
And so, the spiraling begins, and you will be left with little to no mood to start working. On the other hand, if that desk is always neat, only has work-related items on it, and nothing else to distract you, you'll look at that perfectly organized corner, and think "what a nice place I have to work".
For this, it is very important to tidy your desk every day. While it might seem trivial, it will do you good in the long run. The fact is, that because you are working from home, chances are, you won't be spending all of your time working in your designated working area.
This is why it's very important to tidy your desk after you stop working. This way you not only dot the Is and cross the Ts of a workday, but you also prepare for the next day, another day without the existence of distracting objects around you. This also makes other objects seem more important, and intentional. It's important to highlight the items you need for working while putting away things that are not related to work.
This doesn't mean that you need to have a complete room for an office. A lot of people successfully work from lofts, dorms, or tiny apartments, with partners and entire families around them. This is a solely conscious decision that you have to make once and make sure you follow through. Avoiding distractions increases productivity and motivation
Create a Task List
Most entrepreneurs swear by this. When you get up in the morning, and you're finished with the one to two things you need to do to get ready for the day, you find your little corner of concentration in your room, and you tap into your work mode.
And to make this as effective as possible, a lot of people, including our generation's greatest minds, create a daily task list to organize their entire day. Apart from prioritizing tasks, and making sure they have time for everything, this is good for a number of things.
Firstly, by prioritizing your tasks and creating a realistic timeframe for each of them, you'll be able to quickly pinpoint some tasks that definitely aren't going to be completed today. This not only allows you to fill in your employer, and give them a heads up, but also helps you.
By listing everything you can realistically do, and everything that you should do, but won't be completed today, you'll be spared of that overwhelming feeling of underachieving. This feeling can become very toxic and counterproductive, as it can lead to spiraling, and at the end of the day, cause you to do less work than you would with the list.
It's smart to start with the little and mundane tasks, things you can do in minutes. This way you'll be freed from these small tasks, and you'll get the ball rolling for the day. After that, create bite-sized chunks of tasks and timeframes that are realistic for one day, as mentioned above.
Secondly, The list also helps you organize your breaks, placing them into timeframes. This is very important especially in a remote environment when a break can stretch out to hours on end. Especially if you're in charge of your own working hours.
Some people write this list in the morning before getting started with their workday, some people write them at night when they clearly see what they have done, and what is left for tomorrow, and some write a list both in the morning and in the evening. It's up to you which one sounds more productive for your work style.
Also, there's something very unsatisfying about having to wake up without even having to go to work. And the more time you spend working remotely, the bigger this disillusionment becomes, and people are able to do anything in order to make this better.
Writing this list in the evening is something that can make waking up in the morning easier. You will have something to look forward to, some challenges to tackle, and overall, a reason to wake up early in the morning. Some people even add an additional item that will make them even more enthusiastic, like a mid-day personal plan, or they place a fun task that they like doing at the top of the list.
Reading the list in the morning is also another cue that can help give you momentum for your new routine, and put you in your work mode.
Balancing Comfort with Productivity
As stated before, you shouldn't dismiss the comfort and privilege of being able to work from home, despite all of the aforementioned negative effects. In fact, after you learn to balance your work mode and your home mode, you'll be able to have fun with the combination quickly.
When you get a hang of this routine, you'll be able to carve out some time before, during, and after work, for your side projects. But there are some things you should look out for when doing this.
Firstly, it's very important to rule out any home-mode-related actions during your workday. Don't start doing chores, as that will result in spiraling. Don't start a movie, or watch an episode, or play video games during your lunch break. These can drag you out of your work mode, and it will be incredibly hard to get that momentum back. This will lead to unfinished tasks and overtime.
Instead, take some time to go outside, take a longer lunch break, cook something fresh for lunch, make your favorite coffee, read, etc. Some people find moving around the house productive because the change of scenery freshens them up. But it's not wise to do it often, as over time it can cause you to break out of work mode.
Still, it's recommended to take a few hours a day when you're free to move around or listen to loud music in the background. This way you can feel the freedom working from home can bring, but still within the boundaries of a healthy working routine.
While these little tweaks may seem trivial, these are the few factors of a well-rounded workday routine that everyone seems to agree with. Therefore, this is a safe foundation to build your day upon in the future.
It's also an easy strategy to master, which is important because every change has to be introduced into our lives bit-by-bit, and not all at once. It's easy, it's healthy, it's versatile, and the results are instant.