Because they are always moving and preoccupied with customers, salespeople are easily cut off from their coworkers.
This isolation can have a detrimental impact on their performance and job happiness. Without a formal communication route for information sharing, they can be the last to learn about consumers, competitors, goods, and interactions.
Businesses who provide the necessary collaboration tools for their salespeople position their teams to be at least 25% more effective. For that reasons, check 8 best collaboration tools you can implement!
What is Sales Collaboration?
Collaboration comes naturally to salespeople. With the correct tools and content strategy, teams can work together to generate higher-quality leads and close deals by cooperating to accomplish their objectives.
While excellent communication among coworkers is a key component of teamwork for many organizations, sales employees must go farther. Collaboration in sales also entails good customer communication in order to comprehend their demands and identify the best course of action. The term "collaborative relationship selling" is frequently used to describe this cooperative selling strategy.
Great teamwork is fundamentally based on effective sales interactions. Collaboration between sales teams and other sales staff, departments, partners, stakeholders, and clients can have a significant impact on the entire company.
How Important is Online Collaboration?
The adoption of a more collaborative culture within your sales department can considerably boost the productivity of your staff. Having said this, it's always good to have some useful presentation tips at your hand.
You'll be handling a huge workload and a great deal of pressure whether you're a junior sales representative, a team leader, or a manager. Sales teams must leverage the knowledge of their fellow sales team members from prospecting to lead nurturing and performance reporting. But they also need to interact with partners, clients, and other members of the larger business community.
In recent years, using collaborative solutions to communicate swiftly online has become essential for sales teams! However, collaboration encompasses more than just straightforward communication.
The Benefits of Collaboration Tools for Sales Teams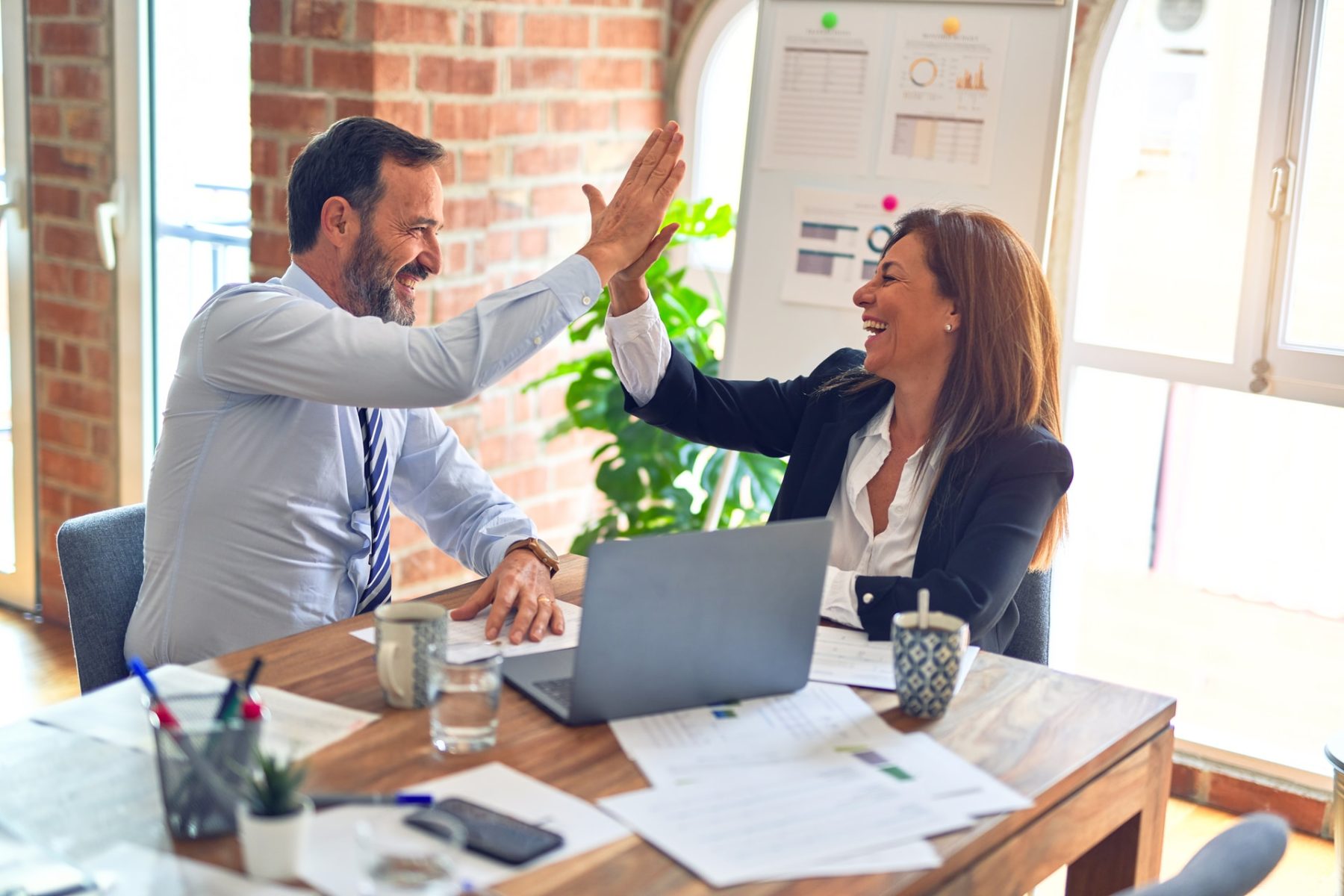 Sales teams must be able to multitask. Combining all of their essential collaboration tools and solutions and enhancing the effectiveness of their communications will provide greater outcomes.
Sales teams can gain the following advantages from an efficient set of collaboration tools:
Improved internal interactions and a more dynamic workflow
Improved procedures and workflows
Stronger ties with customers
Improved understanding of the sales cycle
Process integration and automation
Improved team spirit
More potential for cross- and up-selling
Performance reporting and analytics with greater accuracy and transparency
The Best Collaboration Tools for Sales Teams
The most effective online sales tools for sales teams are ones that can be integrated with your entire range of sales solutions.
You may greatly increase the effectiveness of your sales force at every level with a centralized collaboration tool or project management tool! Therefore, here we will present some of the best collaboration tools for sales teams.
Slack
Teams can send messages to one another and share files easily with the help of the well-liked communication platform Slack. With the flexible solution, teams may create distinct channels for particular topics or teams and slack tasks.
You can keep communications organized and effective. Slack is the perfect instant messaging solution for corporate teams of all sizes because they also have chatbots. Whether you need a thread for internal conversations or a channel for casual chat, Slack will do it!
Todoist
Todoist enables sales teams to make sure all of their projects are organized and tracked so that coworkers can finish assignments and make progress! With Todoist, users can keep track of important projects in a single view and receive a clear picture of all the activities they have to do.
Features enable sales teams to swiftly create and assign tasks, set recurring deadlines for ongoing processes, and set sections and subtasks for each project.
Trello
Trello uses a system of boards that you populate with cards to represent the tasks that must be finished. To show how much work has been accomplished, team members simply update the cards as they go.
As required, you can upload files and leave comments. As each work is finished, sales representatives can receive pertinent messages, and you can monitor the progress of each project in real-time. In turn, this gives you a broad perspective of what's happening and the tasks that need your attention.
Asana
Asana is a platform for task and project management that enables distributed and remote teams to plan and oversee work. Team members can work together on project lists, timelines, or boards, each of which has a set of customizable, shareable, and archivable tasks and stages.
The messaging feature of the platform makes it easy to distribute, allocate, and manage work. This can immensely help employees increase their productivity.
HubSpot
HubSpot combines the best marketing automation and lead generating technologies available. They also provide excellent CRM to significantly enhance sales and marketing collaboration in any firm.
HubSpot can be utilized for all of your marketing campaigns and activities. This is because prospects are added to the CRM as they move through the funnel and leads are automatically assigned to sales agents based on predefined criteria.
The ability to create dashboards for different activities is another benefit. For example, marketing team has a lot of dashboards to track traffic, marketing conversions, meetings scheduled, deals closed, etc., while sales Flockstars each have their own to track assigned leads and open deals.
Calendly
Calendly is a platform for automated scheduling that helps your salespeople and prospects both save time. Prospects can select an open meeting time by using a unique Calendly link that salespeople share with them after setting their availability preferences.
The best part is that it syncs with well-known calendar services like Google Calendar and Microsoft Outlook. This means that lost invitations and missed appointments are a thing of the past.
Zoom
For good reason, Zoom has quickly emerged as the preferred platform for online meetings and video conferencing. It's simple to use, with great video, screen sharing, and even lets you record meetings.
Zoom and Google Calendar are integrated, making it simple for your salespeople to plan virtual meetings with prospects. Zoom is a vital tool in every salesperson's toolbox, whether it's for internal discussions or encounters with prospects. Check out some amazing video editors.
LiquidPlanner
The amazing and potent collaboration tool LiquidPlanner makes it simple for sales teams to manage their workloads, projects, tasks, and more. Even when conditions change, the tool automatically and dynamically arranges work for your entire team.
You may track and arrange your work with LiquidPlanner, as well as other resources like outside partners, personnel, equipment, etc. The Planning Intelligence feature of LiquidPlanner enables you to align individuals, priorities, and projects.
Teams can predict when work will be completed thanks to the predictive scheduling engine, which is always adaptable to change. Teams may perform better and make well-informed, timely decisions for effective project completion.
Final Thoughts
Lack of sales cooperation hurts the bottom line. Even if your sales rockstars are excellent, when they collaborate, they may be even more effective at pursuing leads, increasing conversions from meetings, and closing more transactions. In other words, collaboration in sales is essential for increasing sales productivity.
It's easier said than done to promote a collaborative atmosphere inside fiercely competitive sales teams. But with our comprehensive guide, you'll be good to go!