You're in charge of planning the company's next big corporate event. If it's your first time planning a corporate event, chances are you might feel a little intimidated. Before you get down to the actual planning, it may be helpful to review the types of corporate events to understand what exactly your event involves. Here is a rundown of the most common corporate events.
9 common types of corporate events and what they involve
1. Conferences
Conferences are a way for people in the same industry to connect and share ideas. These are fairly big events with multiple sessions and guest speakers spread over several days. Some conferences can even last weeks.
Guest lectures, breakout sessions, and networking opportunities are common events at conferences. At the very least, you will need one or a few conference rooms. On the larger end of the scale, you might need an entire convention center or similar corporate event venue.
2. Seminars
Seminars are similar to conferences. They offer a space for professionals in the same industry or with similar interests to gather and learn about a specific topic.
In terms of scale, however, seminars are much smaller than conferences. They rarely last longer than a day and typically span a few hours. And while most people think of seminars as one person or a group hosting a lecture, interactive seminars are becoming more commonplace.
3. Product launches
Product launches help a company generate buzz about its latest product or service. Representatives from the media are invited so they can write about the product and launch and generate even more interest. Product launches make sense for companies selling to consumers. They can include guest speakers, celebrity guests, entertainment, and swag bags.
4. Trade shows
Trade shows are a great way for companies to promote themselves and their products and services, generate leads, and establish partnerships. They're particularly useful for companies looking to increase face-to-face interactions with potential customers, vendors, and suppliers.
Trade shows typically take place in large spaces, such as convention centers, hotels, and arenas. Trade show attendees include various entities in the same industry or related industries. Companies usually set up a booth. For even more exposure, businesses can also sponsor a trade show.
5. Team-building events
Team-building events are ways for employees to connect with each other, improve communications and problem solving, and strengthen the bond between team members. They typically last from half a day to an entire day and can encompass a wide range of educational, motivational, and even fun activities. Popular team-building activities include games, scavenger hunts, obstacle courses, and other forms of physical or mental challenge.
6. Business or corporate dinner
Business or corporate dinners come in many forms, with various goals and attendees. Companies often host dinners to introduce a new team member, celebrate a milestone, boost morale, or simply give employees a treat.
It can be a working dinner with a business goal, such as a strategy session. Or it can be a fancy dinner at a top restaurant to close a deal or a new client.
7. Corporate retreat
Corporate retreats are important off-site events for both the company and employees. They offer a chance for the employees to get out of the office and strengthen team bonds. Corporate retreats let companies show employees they value their hard work. Some retreats incorporate work sessions to brainstorm corporate strategy.
Of course, an effective retreat balances work and play to improve morale. Retreats can be both business and fun, or even all fun.
8. Board meetings
Board meetings typically take place once or twice a year or quarter. During a board meeting, the board of directors reviews the company's financial status and overall health. Depending on its findings, the board updates strategies and makes other important decisions relating to the business. Key executives from the company will present relevant information so the board can make informed decisions.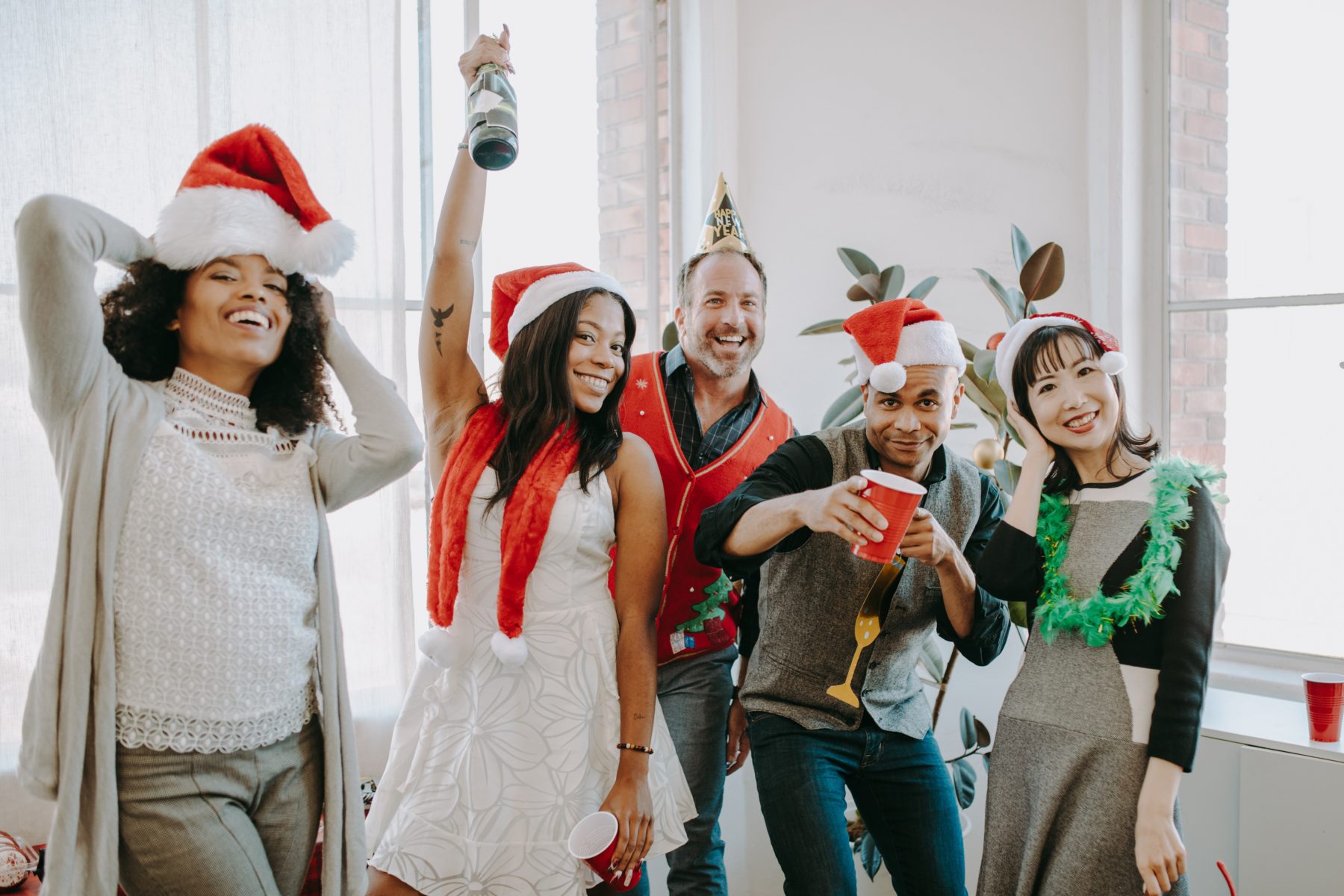 9. Holiday party
The holiday party is a way for companies to thank their employees for their hard work all year round. The company holiday party is typically held at the end of the year, which makes it an extra festive event. Companies can choose to hold the party in their office or at an off-site event venue or restaurant, depending on the size of the company. In addition to food and drinks, entertainment is sometimes provided as well.
How to plan a great corporate event
As the above list shows, there are several types of corporate events, all with different goals and attendees. It's important to know which type of event is being held before you start planning. As always, start your planning as soon as you can. For some events, the company office is the ideal event venue, but many corporate events will require a separate event space. Be sure to start looking for an event venue off-site as far in advance as possible for the greatest variety of options.