When talking about SEO, most people tend to focus their attention on content strategies and other, more keyword-related aspects of this industry. However, at the moment, the list of factors influencing the ultimate SERP ranking of one website includes more than 200 known entries.
With things as they are, focusing too heavily on the traditional tried and true methodologies while ignoring some other, less talked-about aspects of the SEO ranking will inevitably produce compromised results.
If you are running a competitive enterprise-level website aiming for global attention oversights such as this can't be tolerated. Let us take a look then at a couple of essential tips for improving your site's overall SEO performance and making it more balanced.
Expand your arsenal with low-hanging keywords
By low-hanging we mean the keywords that usually appear on the second page of SERP and that can, just like their more productive counterparts, be discovered with tools like Google Search Console, and Ahrefs Keyword Explorer. Why focus on these lower-performing options? Well, for a start, they are far less competitive.
They also attract a very healthy dose of unchallenged traffic and leave a lot of room for improvement. If you start putting out well-written content tailed around these specific low-hanging keywords, they have a very fair chance of competing at first page SERP in the long run.
Develop a data-driven long-term strategy
In this day and age, the overall website is just as important for the ultimate SERP ranking as the content and keywords you optimize for. Fortunately, this hard-to-grasp user experience can be expressed with ranking factors like click-through rate (CTR), bounce rate, times spent browsing the site, repeated visits, and pages per visit.
Even though these insights don't directly point out things you need to fix to rank better, they give a pretty good idea about the direction in which you should be heading. So, before making any long-term SEO plans do an audit regarding these factors and make sure your moves are data-driven.
Set business-relevant goals and follow them through
Essentially, not all businesses have the same overall goals or use the same methods to make it to the finish line. Sure, in the context of SEO, the overall goal is always to rank as high on the SERP as possible. But, what type of keywords you are going to use, what kind of audience you are going to appeal to, and what channels you are going to use along the way will largely depend on the type and location of your business.
This is the case where help from a professional marketing digital agency is more than advised. This help is not necessary only in the planning stage, but also during the implementation as well.
Make your website scalable
This is one of the topics that is rarely discussed, at least when we are talking about SEO, but can have a very profound impact on your website's functionality. Most of the ranking factors we have covered earlier largely depend on technical factors like ease of navigation, loading speeds, hierarchy simplicity, etc.
All these things can become severely compromised when the websites in question need to expand, introduce new functionalities, handle higher levels of traffic, and so on. So, start from scratch and see what can you do to make your website simpler and more scalable so it can grow easier as time goes by.
Try getting more snippet traffic
For a brief period of time, the arrival of snippets caused tangible turmoil in the SEO industry since consumers looking for answers no longer need to make any clicks to get them. But we should look at this only as yet another gateway people can use to start engaging your websites.
So, you should, by all means, aim to target to get featured snippets and make them engaging enough to invite consumers to explore further. How to get featured snippets? Here are a couple of options:
Write more focused topic-oriented and snippet-friendly paragraphs
Use lists and tables
Add descriptions to your videos and images
Write as if you are answering a question
Leverage cluster content linking
In the simplest of terms, cluster content linking includes creating one pillar page linked to multiple other pages that effectively serve as extensions and sub-pages. If this practice is to produce sufficient results these cluster pages need to be connected by the same guiding principles, unified keyword research, and effective internal linking.
In other words, consumers need to be encouraged to naturally transition to other corners of your website as soon as they come by. This strategy not only improves your overall SEO ranking but also the reputation of your website since your content seems more authoritative and in-depth.
Final comments
So, these were the top six tips that should make your SEO strategy more versatile and your SERP ranking higher as a result. At this moment, Google's algorithm sorts the active website based on a very wide variety of criteria.
If your commercial website wants to remain competitive it needs to cover as many of these bases as possible.
Well, we hope the considerations we listed above gave you a couple of good ideas and nudged you in the right direction. From that point on, every step you make will be a step forward.
⸻ Author Bio ⸻ ⸻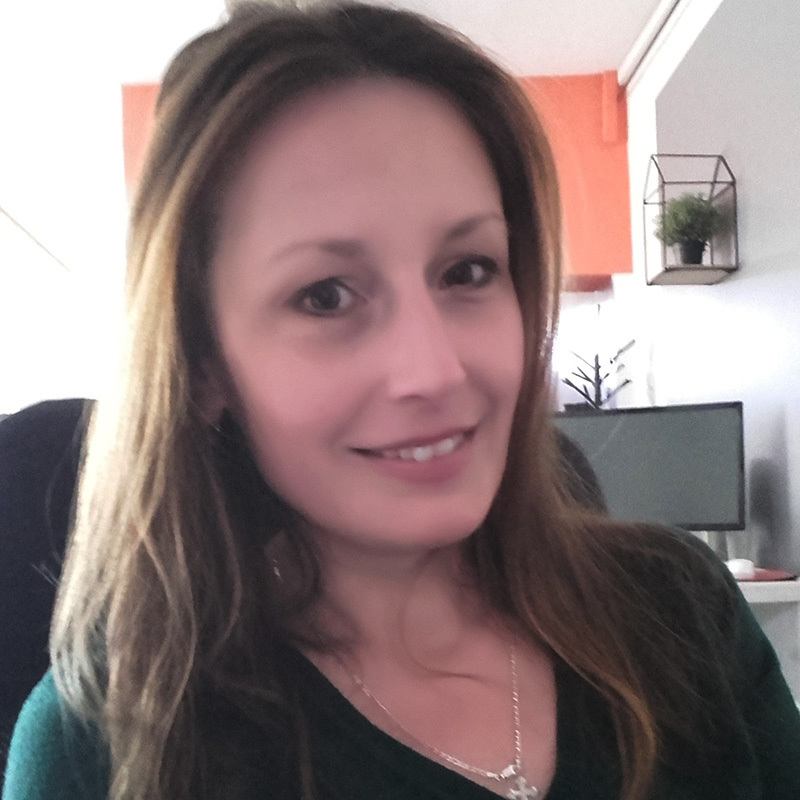 Brigitte Evans is a lifestyle blogger with a passion for design, culture, and health. She is a regular writer and contributor to numerous lifestyle blogs and online magazines. She also loves to travel and enjoy the great outdoors.