The popularity of the 4-day workweek has increased dramatically in a post pandemic world. Many employees are now looking for a better work-life balance. There are even entire job boards dedicated solely to 4 day work week jobs.
Although it has made its way into various industries, the reality is that not every profession can implement it. Implementing the 4-day workweek requires the right support, technology, and workplace culture. Maximize your free time by delegating your academic writing tasks to professional paper writing services, allowing you to pursue a career with a 4-day work week without compromising your academic performance.
Before we discuss the industries which are most suitable to have a 4-day workweek, let's talk about what a 4-day workweek is and what the usual requirements are for these careers.
What is a 4-day workweek?
A 4-day workweek is an ambiguous term which refers to either:
a compressed version of the traditional 40 hour workweek e.g. 4 x 10 hr days
Or a shorter (e.g. 32hr) work week
The gold standard for a "4 day work week" is 4 days of 8 hours per day at 100% salary.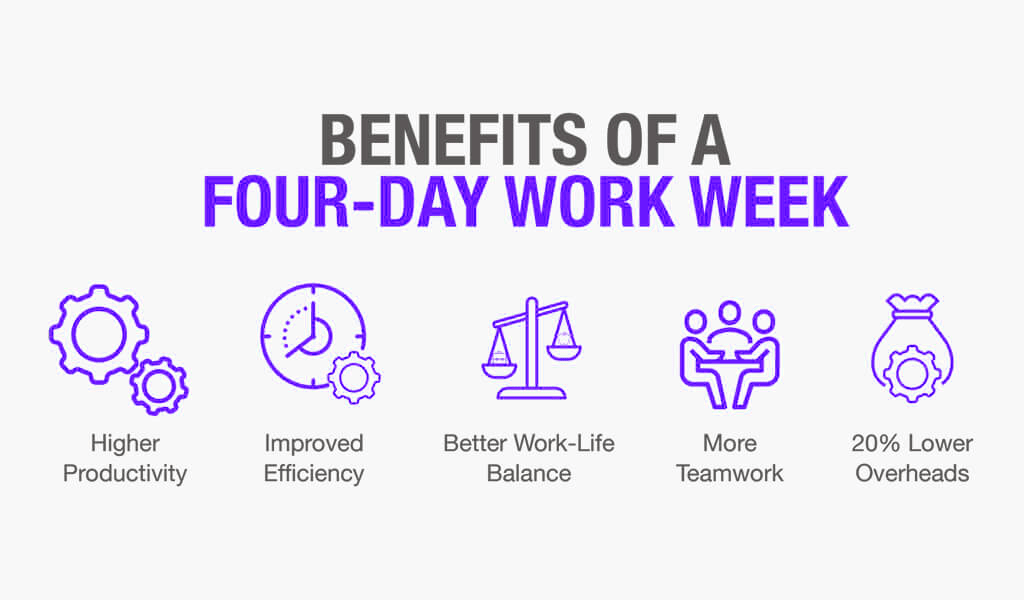 But not every career can implement a 4-day workweek. There are some specific criteria that must be met in a career so they are well-suited to a 4-day workweek. Here are some:
The work and tasks can be scheduled flexibly. If the work can't be flexible, it's hard to make it a 4-day work week. Careers with fixed schedules often have appointments needed to be met for the entire week e.g. it's difficult to have a 4 day work week as a bus driver
The work and tasks can be done remotely. This is an important criterion. Remote work should be possible for a 4-day workweek to be successful.
4-day workweek jobs should be flexible and allow for remote opportunities. Let's go through the six categories of jobs:
Six categories of jobs
There are different categories of jobs that can have careers with a 4-day workweek.
1. Engineering Jobs
Although not all careers in the engineering field are able to have a 4-day workweek, there are some that qualify for the requirements of a 4-day workweek career. Engineering careers such as civil engineers, industrial engineers, chemical engineers, and more, typically don't work remotely. These industries are also typically old fashioned (with respect to their views on the work week) and as such usually work a standard 5 day work week– sometimes even more.
Remote programming jobs often have a 4 day work week however, given that they can work remotely, asynchronously and are also in high demand. These are:
Software Engineers
Software Developer
Full Stack Engineer
Full Stack Developer
Front End Engineer
Engineer Manager
In contrast, process engineer jobs usually follow a standard 5-day workweek due to their traditional nature and on-site requirements.
2. Marketing Jobs
The role of marketing in the present day and age has changed and evolved due to the rise of digital marketing. Traditionally, marketing firms were primarily for creating and placing ads, but have now evolved into a wide range, from content marketing to search engine optimization and social media advertising.
The great thing about this is that most marketing jobs can shift to a 4-day workweek since the work can be done remotely. Their weekly tasks are very flexible and can be done from the comforts of their home. Although they would need days to calibrate with their team, that doesn't really happen often.
Careers under marketing jobs with a 4-day workweek include:
Digital Marketing Manager
Blog Writer
Marketing and Engagement Lead
SEO Specialist
Community Manager
Social Media Specialist
There are a lot more careers, which you can find out in the link we'll be leaving below.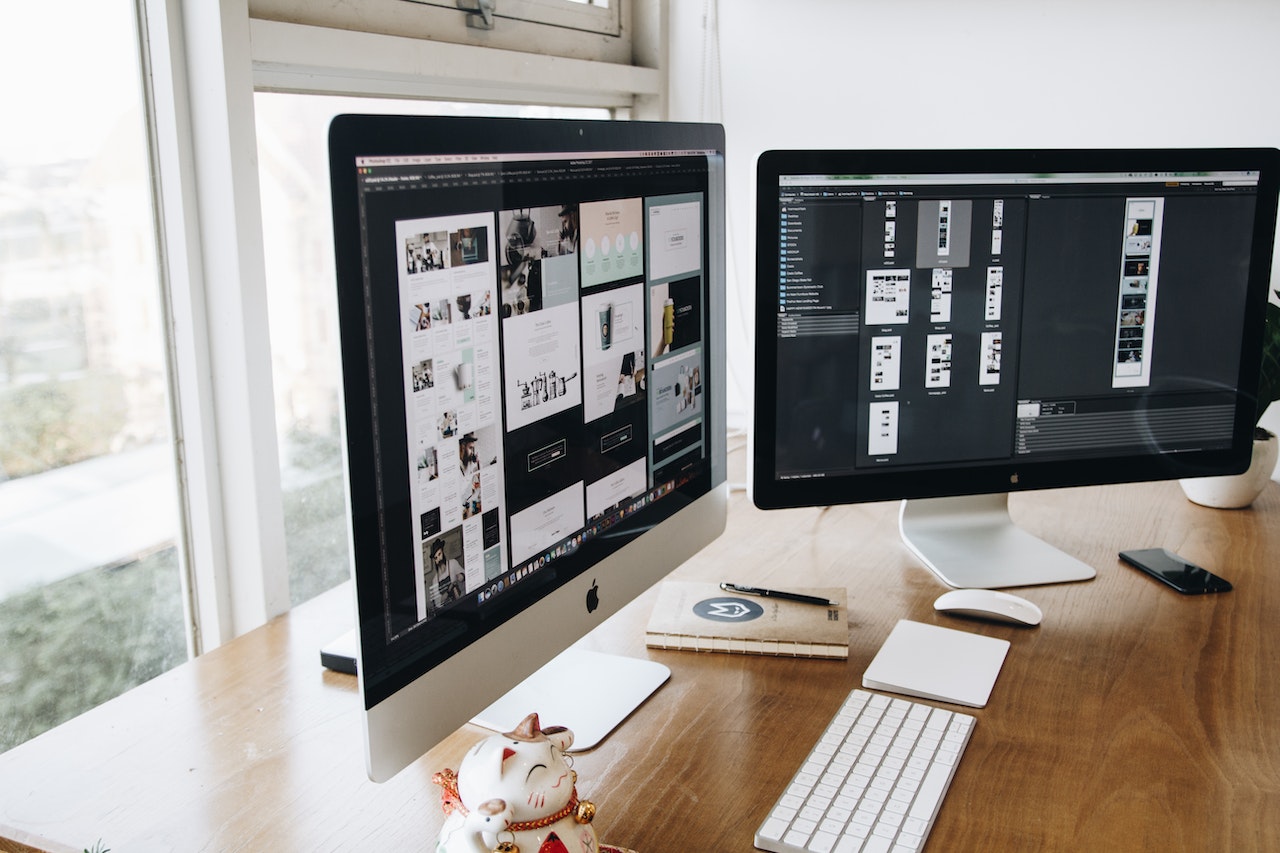 3. Product & UX Jobs
Product and UX jobs are professionals who are responsible for designing products and improving user experience. Product and UX jobs are for creative individuals that collaborate with their team number. They are a good fit for a 4-day workweek because their work is often flexible and tasks that are performed by them such as research, designing, and prototyping, can be done remotely.
Product & UX Careers include:
Product Manager
UX Designer
Visual Designer
Editorial Graphic Designer
Brand Strategy Lead
Illustrator
4. Sales Jobs
There is not a lot of sales job that is fit for the 4-day workweek since a lot of sales jobs require professionals to interact directly with their clients. Most careers in the customer service industry are not fit for the 4-day workweek, unless the team has a lot of employees to pick up slack when some of the other members are away.
Careers in Sales that are fit for the 4-day workweek include:
Strategic Account Executive
Sales Development Representative
5. Data & Analytics Jobs
The Data and Analytics field is concerned with transforming data into useful insights. Like product and UX designs, tasks related to data and analytics can be done remotely and is highly flexible. As long as they meet the deadlines, there usually isn't any need for them to go to the office daily.
Careers that fall under data and analytics jobs are:
Recruiting Analyst
Social Media Analyst
Data Engineer
Data Analyst
Data Engineer
Data Analysts and Scientists are concerned with things such as Python, Cloud Computing, and Machine Learning, among other things. Most of these are done through the computer and at home, with many collaborative platforms being introduced to accommodate remote teams. That's why aside from 4-day workweeks, most jobs can be done in a work-from-home setup.
6. Human Resources Jobs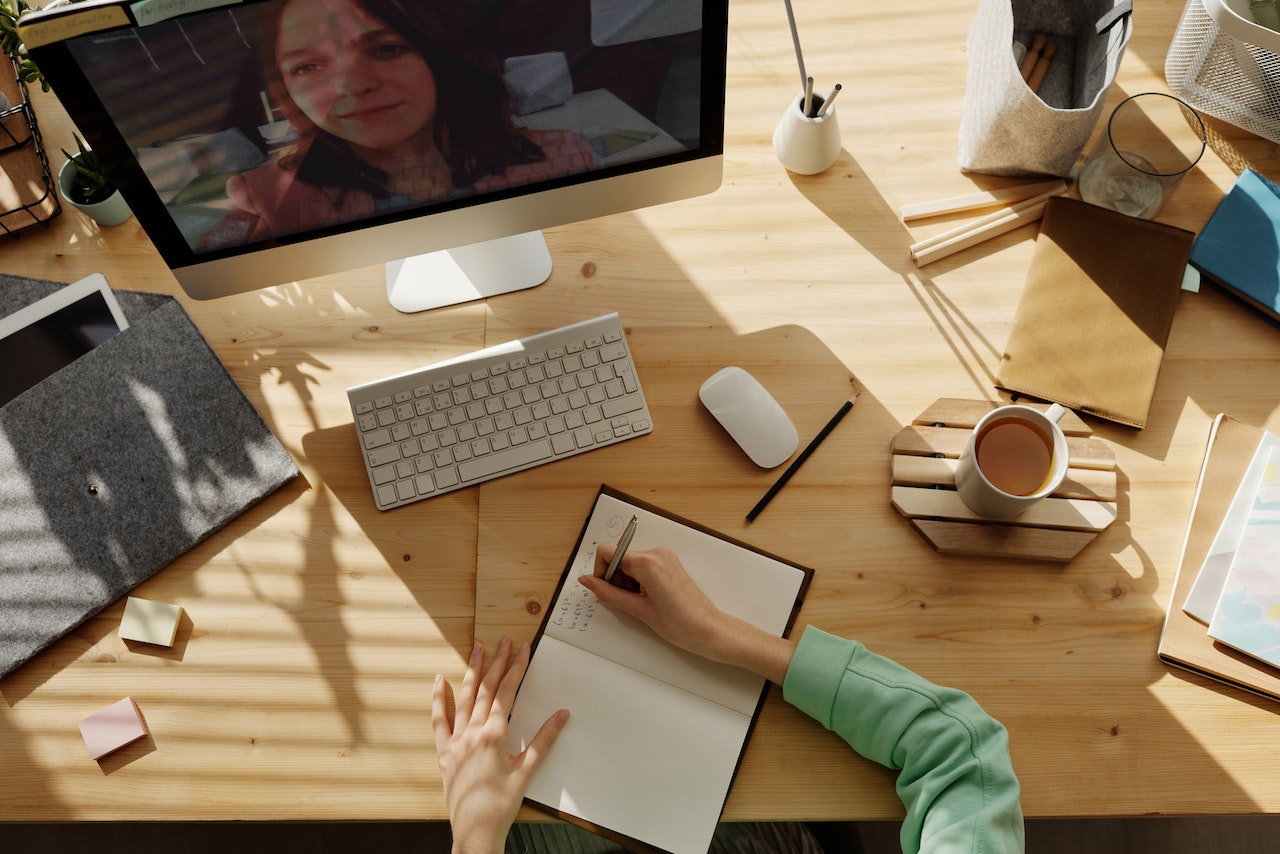 Human Resource specialists are responsible for recruitment, onboarding, employee training, and employee relations. There is a lot of flexibility with the tasks involved, so they are fit for the 4-day workweek. Another thing is that these tasks can be done remotely.
Since the start of the pandemic, there has been a rise in online interviews for remote jobs. Human Resource specialists can also easily hold their meetings through Zoom or Microsoft Teams and still be able to get their work done.
Careers under Human Resources jobs include:
Human Resource Manager
People Operations Manager
Administrative Coordinator
Remote IT Recruiter
Can other jobs be a 4-day workweek job?
Aside from these categories, there are other industries which successfully implemented a 4-day workweek. In fact, almost any job can be a 4-day workweek job if the company approaches it in the right way. There are systems that have to be put in place for it to become successful.
Other professions that can be a 4-day workweek are:
Translators – there is a lot of freelancing and online work related to translation. There are numerous websites that focus on translation jobs. This can be a 4-day workweek because it can be done remotely and the tasks are flexible. The only thing that you will be concerned about is passing the translation materials on the deadline.
Social Media Managers – before the pandemic, there were only a few businesses that were concerned with their social media accounts. After the pandemic, many businesses realized the importance of their social media as a way to boost their business and raise company awareness. Social media managers can have a 4-day workweek since their tasks such as content planning can be done in a few hours.
Closing Thoughts
This whole article doesn't mention every single career that can implement the 4-day workweek, but we've listed most of them for you to peruse. If you are looking for a job that offers a lot of flexibility, these are the types of positions that will give you the best chance of landing a job with a better work-life balance.