We have recently approached that issue, making it even easier to move around Futuramo – simply by establishing dedicated favicons for each app within the Futuramo platform. Now, users can quickly identify the app by the accompanying favicon.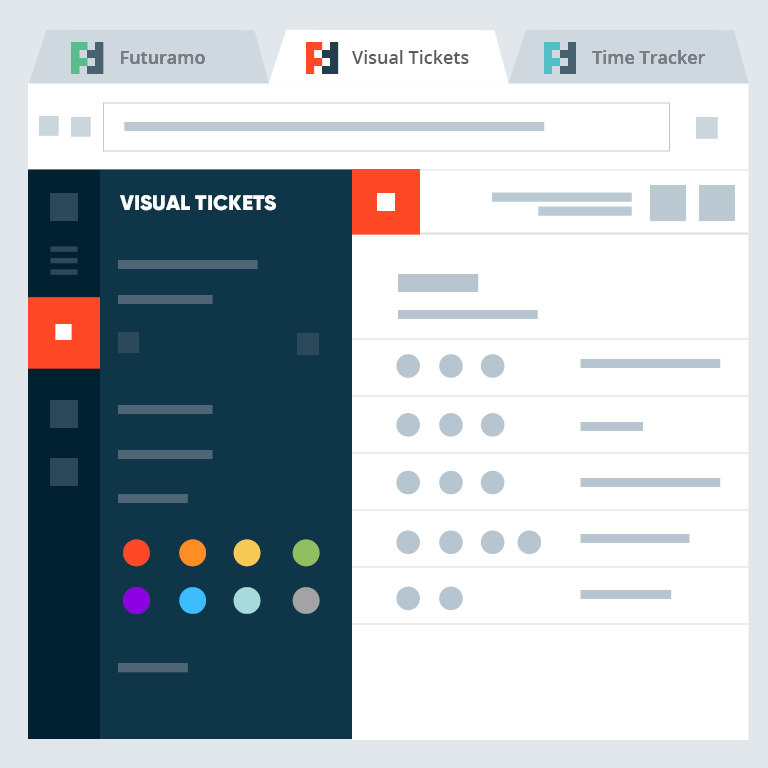 The new, colorful favicons are here to help you distinguish between the apps. Since each Futuramo collaboration app has its predominant color, you should be able to easily spot what app is on which tab. After all – our brain can process images much faster than words.
Right after introducing the new favicons, we've realized that this small change made an enormous difference. Until now, the apps had one accompanying favicon – our logo. Switching between tabs took more time as they looked exactly the same. According to the immediate feedback we received, the new favicons have greatly improved the navigation experience. We hope you will find it both useful and enjoyable.
Videos & Gifs in Tickets
Breaking news: Futuramo Visual Tickets now supports video and GIF content. This feature has been around for awhile now but we have decided to slightly improve it before spreading the word. The video feature allows sharing videos in the simplest form possible – simply drag & drop videos right into the ticket editor.
How does it influence bug reporting? From now on, you can send videos with a screen recording of the issue you are having (find some interesting tools for screen recording here). In some cases, videos can show things clearer than the static screens. This feature might also be useful for teams working on product videos – report issues with the necessary video file attached and nothing will get lost in communication.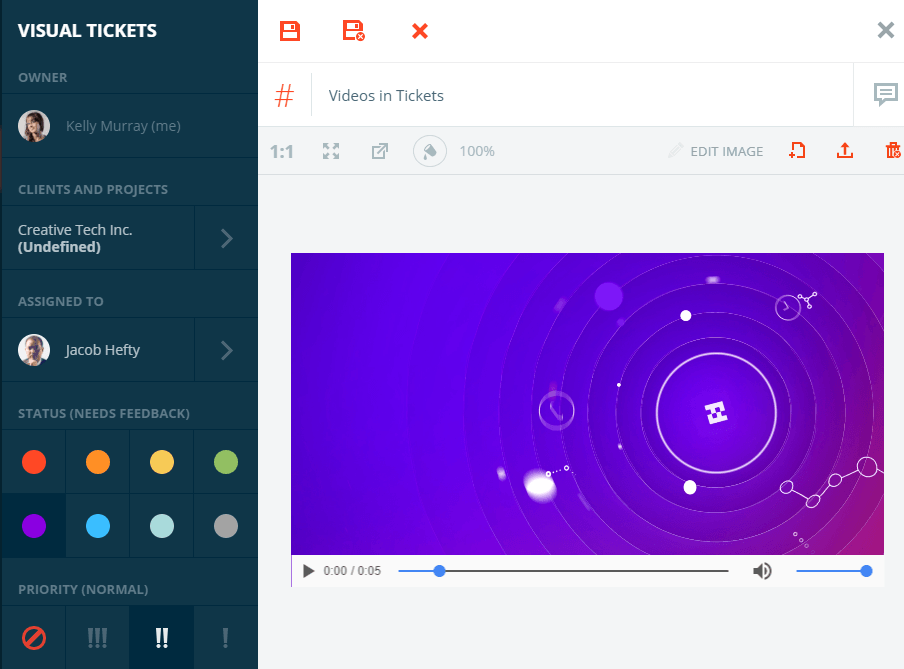 The supported video file formats are: WebM, OGV, MP4.
What's more, now you can also exchange GIFs! Put that favorite gif into the ticket and express how you feel. Drag & drop a GIF into the editor from your desktop. Once you find that perfect GIF, insert it into the body of your ticket.
After all, the reaction GIFs play a powerful role in communication. We wouldn't want you to miss them in our app. Enjoy!