Organizations are continuously looking for ways to improve employee productivity without burning them out. By using technology to their advantage, organizations can free employees from tedious, repetitive tasks. Instead, it lets them focus on high-impact work and add value to their business.
Reportedly, many employees think that the technology they use at their home is easier to use than workplace technology. To compete in the highly competitive marketplace, organizations like yours must use technologies that offer customer-grade experiences to their employees too.
Let's discuss 10 technologies that can improve your employees' experience, and, in turn, boost your workplace productivity.
1. Cloud-based Central Information Repository
Employees spend much time and energy seeking and providing information. Sometimes, they're forced to make many requests across the organization to obtain such information. Since most organizations have globally dispersed teams, time zone differences can affect the speed at which this information is delivered.
Many new-age organizations are resolving the problem by creating a centralized information repository, preferably residing on the cloud. With all the necessary information available on the cloud, the employees can obtain the information all by themselves.
Point to remember: By eliminating the need for human intervention this way and maintaining a single source of truth, organizations can help employees focus on other valuable tasks.
2. Self-Service Platforms
Sometimes employees have to rely on their HR team for a task as simple as applying for and checking their time off. Likewise, there are many other administrative and operational tasks that require the employees to write to the respective departments.
However, given the proliferation of technology, this is no longer necessary. By building self-service platforms like a knowledge base or collaborative forum for their employees, organizations can help save the time and effort of everyone involved, whether it's employees seeking information or those providing the same.
Why this helps: If such platforms are robust enough, they provide an intuitive, user-friendly interface that makes it easy for employees to quickly perform many administrative tasks.
3. Automated Time Tracking
The traditional systems to track employee time are obsolete in the present day, where remote and hybrid work is mainstream. Today, employees communicate and collaborate through an array of digital work applications. That's why manual time-tracking systems can fall short in assisting teams with planning and executing projects.
Organizations require a new-age technology that automatically collects employee time data across the digital work applications they use.
So what type of technology can work for a business?
An automated time tracking software powered by AI and automation can help employees assemble auto-filled timesheets that they can review and submit. This relieves a big burden from the employees, who no longer have to record their workday details manually and also worry about the accuracy of such data.
With 100% accurate capture of the employees' time across projects, organizations can gain granular, real-time visibility into projects and can work towards achieving better workforce productivity.
Point to remember: There can be legitimate concerns about employee privacy. This needs to be addressed upfront to gain employee confidence. The technology must allow employees to decide the part of time data they wish to share. The employees must have the final say on this matter.
4. Digital Training & Certifications
As organizations navigate remote work, they are at a higher risk of security breaches. Workshops and seminars are conducted to educate employees about how to contribute to the organization's security practices.
But many organizations have embraced this opportunity to provide digital training and certifications. Through pre-recorded training programs, organizations have minimized the costs of conducting periodic sessions. By requiring the employees to undergo an assessment of their understanding, many organizations have successfully improved their security posture.
Likewise, organizations can leverage digital courses to educate their employees about many other organizational developments like new product updates, cybersecurity measures, compliance-related information, and more.
5. Task-Based Collaboration Channels
Digital channels for communication and collaboration can become crowded and cluttered if not managed properly. Further, it's possible that a few employees or teams collaborate on multiple projects simultaneously. But relying on one channel for all communications is bound to make work difficult.
One underrated, yet profoundly useful advantage of modern communication tools is the ability to create as many channels as necessary. By dedicating a specific channel to discuss just one subject or task, employees can sharpen their focus and retention. This also allows for other stakeholders to oversee the discussion and step in when necessary.
6. Unified Project Management Platform
Most service-based organizations use multiple project management tools to plan and execute projects. However, without a single source of truth for the project information, organizations face challenges in resource availability & allocation, budgeting, time management, and labor & cost optimization, among others.
Why this helps: Having a unified project management platform will facilitate a consistent view of data across the organization. Further, employees and teams can gain the real-time insights they need to make informed decisions faster.
7. Better Employee Engagement
As remote and hybrid work gains prominence, organizations must step up to find digital ways that can improve employee engagement. Many organizations have successfully leveraged online polls to obtain feedback on various aspects of the business.
Organizations can invite employees to share their honest feedback by protecting their anonymity. Any activities that go against the organization's policies can thus be detected and acted upon.
In addition, there's no dearth of digital engagement options. Employees can be invited to participate in suggestion forums, off-work discussions and group games.
8. Planning and Scheduling
Many organizations leverage time and project management tools to accurately forecast the cost and labor required for a project. By having AI-based engines feed on their previous project planning and execution history, they become progressively more accurate in their forecasting.
In many organizations, employees are encouraged to proactively mark their digital calendars with their scheduled meetings. Those seeking to meet an employee can check their calendar and schedule a meeting without needing to inquire with the employee. Technology enables employees to set up periodic meetings on various projects in a hassle-free manner.
9. Process Automation
We're all aware of the automated message we receive from people who are on a time off. But that's just one example of how automation helps, and a basic one at that.
Many organizations are leveraging cutting-edge automation technology to automate highly tedious, repetitive processes. By applying advanced logic, rules and validations, organizations have successfully put automation through checks and controls. These can serve in various operations of a company, including financial management systems, client invoicing, payroll calculations, inventory management and more.
10. Chatbots as a Virtual HelpDesk
New employees often struggle with obtaining the information they need for their joining formalities as well as work-related inquiries.
Chatbots can be trained to answer frequently asked questions and more. They can interpret questions about organization policies and send the relevant document to the employee for further reading.
Why this helps: Where a chatbot is unable to answer, it can direct employees to the team best equipped to resolve their queries. Further, unlike human resources, a chatbot is always available to employees around the clock.
Jumpstart Productivity at Your Workplace Today!
So there you have it – 10 ways you can easily incorporate technology at the workplace to make the lives of your employees easier and cut down unnecessary tasks to amp up their productivity. You can either use a combination of tools or use a few solutions that combine most of these technologies. Just make sure that there aren't many disparate systems that create data silos and rather combine activities in a way to make operations as seamless as possible.
⸻ Author Bio ⸻ ⸻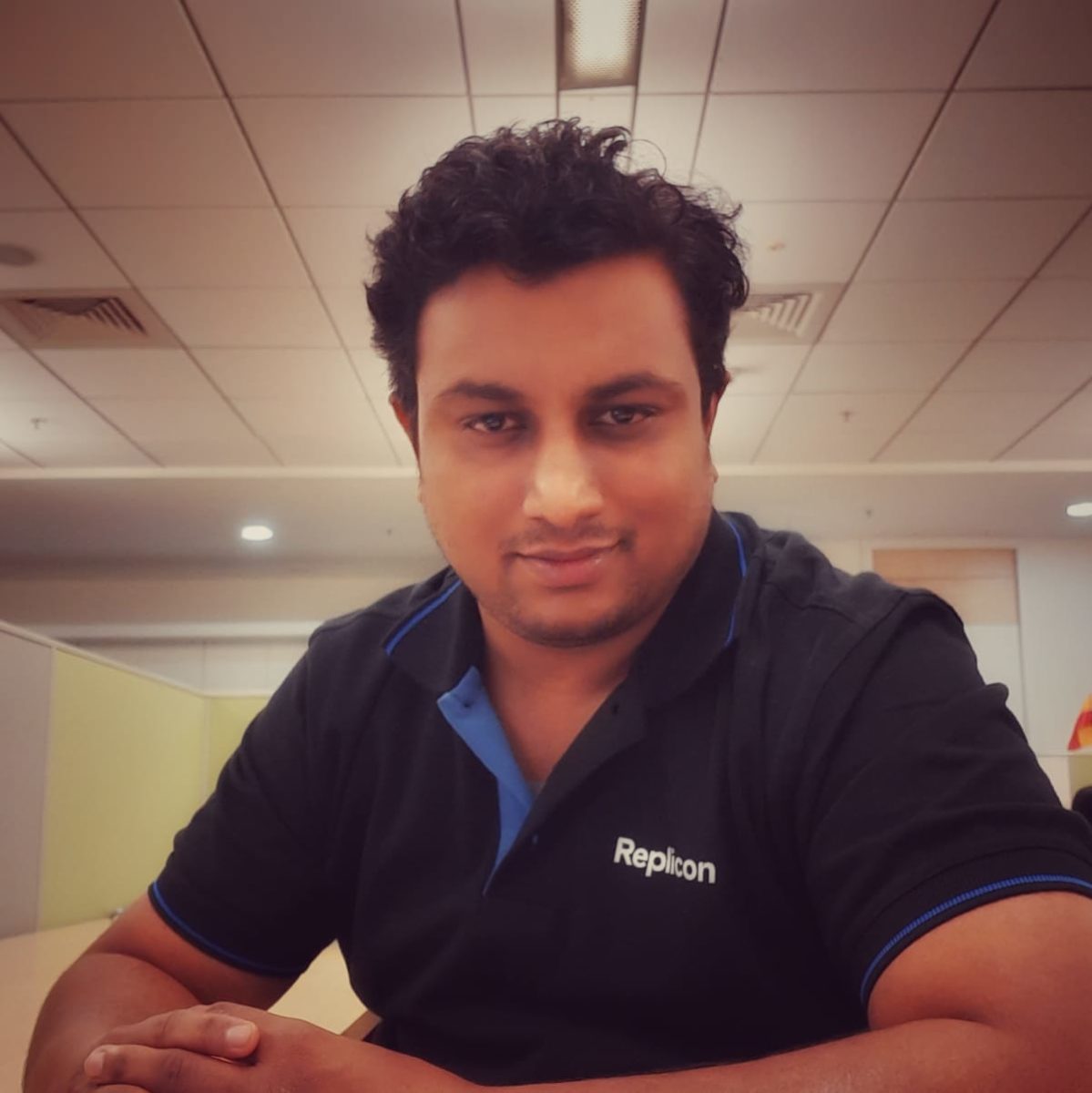 Madhav is Content Marketing Manager at Replicon. He believes that good content both tells and sells the product story in a compelling way.