Changing the game. Yesterday we introduced Futuramo Icons Pro Lifetime. It means that you pay once and get all icons and all future updates for Icons Pro. And of course the unlimited access to the wonderful icon app.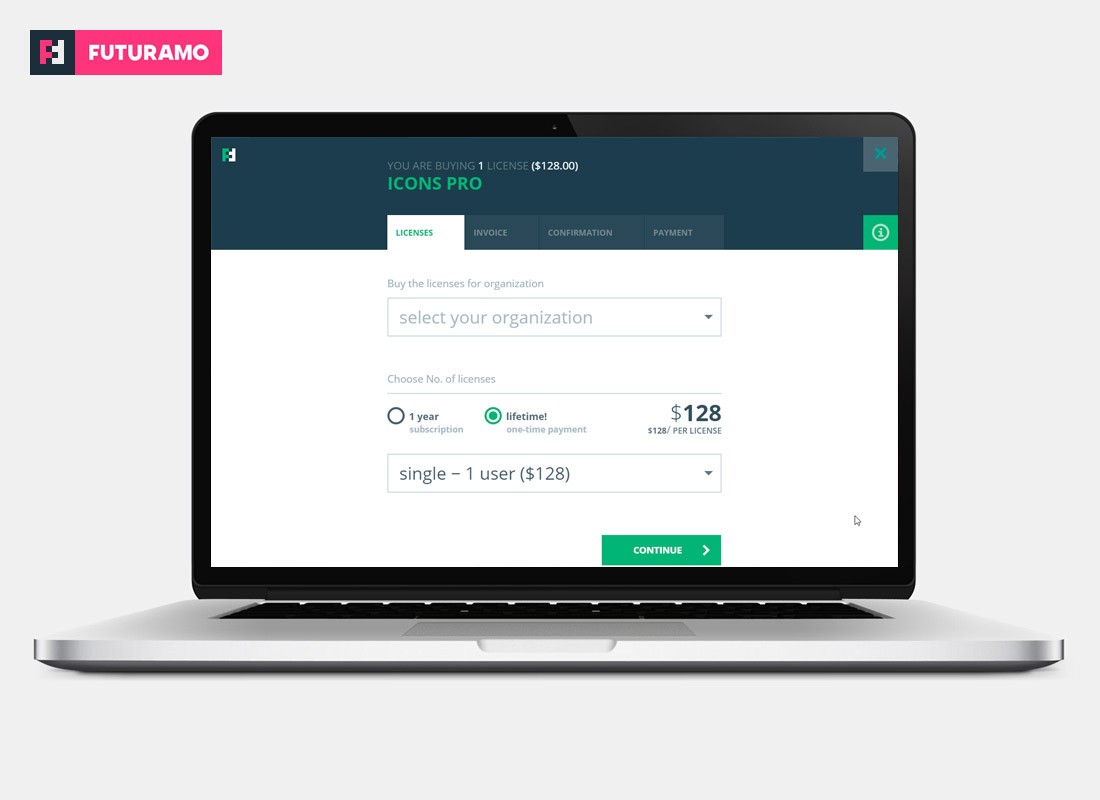 Team membership is also available in many versions depending on how large your team is. We offer four team packages for 5, 10, 20 and 50 people. Of course we obey the rule: "The more licenses you purchase, the less you pay per a license".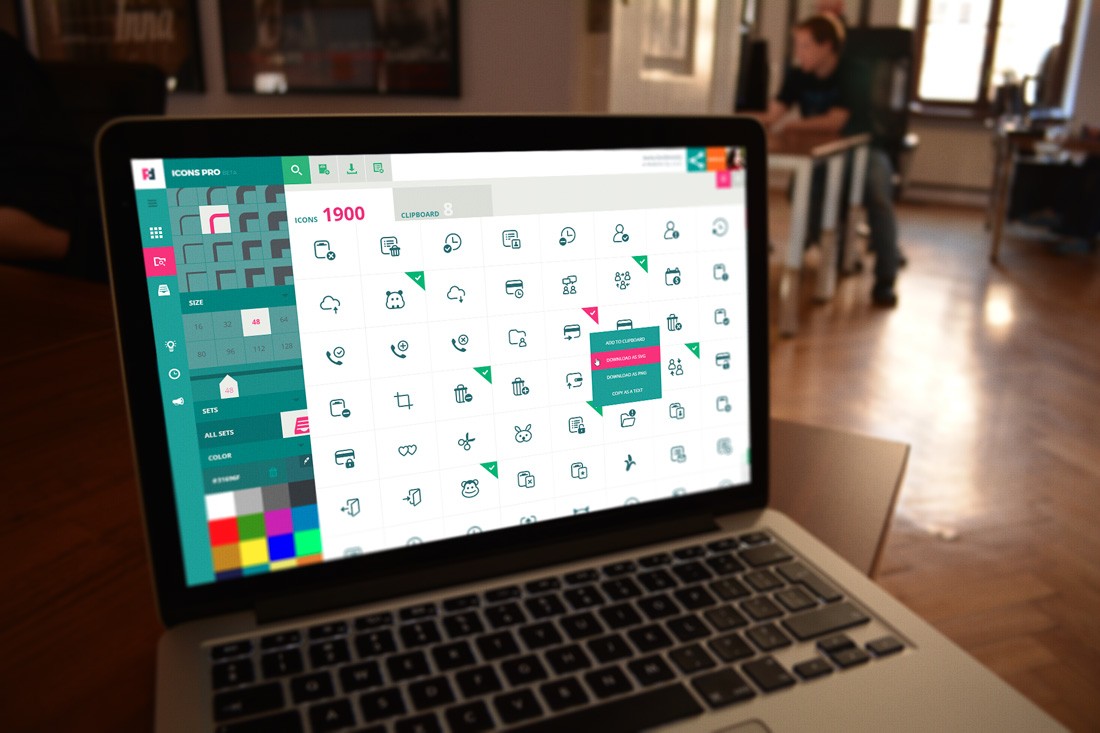 FUTURAMO Icons Pro Lifetime includes:
Unique 16-style matrix
The FUTURAMO User Interface Icon System offers a 4 × 4 grid 16-style matrix to choose from light to black and square to round icon styles. Styles include 4 different weights (light, regular, bold, black) and 4 different roundings (square, soft, rounded, rotund).
Pixel perfect already at 16 px grid
Pixel-perfect icons that were specifically created to perfectly fit the 16-pixel grid. Geometric perfection, clear and no nonsense forms. Very memorable and elegant style, based on sets of rules of proportions. The 16-pixel grid keeps the icon forms as memorable as signs. A design language that best meets its purpose.
41 icon sets
Animals, Architecture & Buildings, Arrows, Body, Business & Finance, Christmas, Communication, Decoration & Ornaments, Emotions & Feelings, Files & Documents… and many more!
Crisp and clear forms
FUTURAMO designers test icons in many use case scenarios. Countless optimizations are being made, so that the icons look crisp and clear even at the smallest sizes.
Pick your color
RGB or HSV? CMYK or HEX? It's all there! And you can add your colors to swatches if you want to use them more times in the future.
Clipboard
Clipboard is a place where you can store chosen icons. You can use filters (size, color, style) on all the icons before downloading them.
Icon formats 
Multiple file formats available for each icon including: SVG, PNG, Text (SVG), Icon Webfonts, SVG Sprites, and SVG Icon Sheets for AI.
Lots of contextual alternatives
Sometimes your user interface just goes better with different types of arrows. With Futuramo, you get them in many versions. Best of all, they perfectly fit together if needed! This is because still they carry the same design "handwriting".
"Suggest an icon" tool 
Have an icon idea? There's a tool for it. The more users need a specific icon, the faster we'll create it! The FUTURAMO icon database is growing all the time! We never stop!
Lots of icons and new features
Already over 1900 icons in 16 styles. This is 30400 icons! And you get all updates for one year (new features and all new icons as part of the 1-year subscription). Big discounts are offered for license renewals after 1 year. Renewal is for Web App + New Features + New Icons.
All icons forever! 
You can download all available icons at any time during your subscription period and save the package for future use (royalty free).
Any ideas? Please share  – we always listen.