When establishing a new company, most first-time entrepreneurs want a name that stands out and grabs their attention. They want to recreate the storybook scenario of true love. But that's not how naming works; it's more like 'real love' than 'fairytale love.'
Sure, catching someone's glance across the room can give you butterflies. That 'someone' is unlikely to be perfect for you in the end. To find true love, you first have to understand someone. The butterflies may show up later!
When naming your business, the proper approach is to create a list of captivating brand name ideas that match your company and then spend time ensuring that they both express the dream of your brand's future and also be an excellent long-term fit for the business.
There's so much to give and receive. No one is perfect, and no brand name is perfect either. The road to a successful relationship is paved with personal effort, and if you're prepared to take the necessary steps, you'll achieve an excellent brand.
We've handled over 30,000 branding projects, and we've learned that infatuation with your business name without considering how it ties to your business's narrative, collecting real-world feedback, and consulting a trademark lawyer is a major recipe for disaster!
But, What's Wrong With Falling in Love With Your Company's Name?
Any entrepreneur looking for the best possible name for their company must avoid the impulse to scan through a list of five, twenty-eight, or even three thousand names just to choose one randomly without confirming if it is appropriate for their company.
Making rash judgments and picking names like this could lead to plenty of problems since most of these names are typically:
1. Difficult to Trademark
One thing we've noticed with entrepreneurs who choose names they blindly adore is that they also overlook the need to confirm if the name fits their branding criteria and are also resistant to letting them go. They neglect audience testing and ignore any red flags until they start the trademarking process.
And it's not until attempting to trademark the brand name do they realize that they are unable to do so since another company has already claimed the name.
It's at this moment the issue arises because now that you've refused other names and committed your energy to a name you adore—but it was rejected—it's tough to come up with a replacement.
And trademarking a name is also more difficult because platforms like WordPress, Wix, and Shopify churn out countless websites, making it extremely tough to discover a great company name that hasn't already been in existence.
It is now far easier to establish a website than it was in the 1990s and early 2000s when it was nearly impossible to develop a website in ten days. Despite the many advantages of these simple, quick methods for beginning a business, their accessibility has made naming much more difficult.
2. Misaligned With the Business's Goals and Customer's Expectations
Most founders rush to get a name they adore as their company name because they enjoy it, it makes sense, and it resonates with them greatly. Still, when they start testing the name, they discover a disturbing truth that it has failed to connect with their business or customers.
Choosing a name without considering all aspects of your brand can jeopardize your company's longevity. So, the way to avoid these problems is to shortlist numerous names rather than just one, and here's how to do it.
How Can Entrepreneurs Come Up With Great Business Names?
It's natural for entrepreneurs to become discouraged when a potential brand name they love fails, but there are a few simple steps you can take to avoid this.
Create a System for Naming and Branding Criteria
Recognize that every brand's name should accomplish three primary goals. They should be straightforward to say, spell, and remember. These are the main standards that every name must follow.
But you can take it a step further by making sure your name adheres to your naming guidelines, core values, and has a connection to your brand.
Imagine you want to launch a modern company; your name should have a modern vibe. And if you want to run a high-end business, your name should reflect that.
This straightforward technique will put you on the road to developing a name that will be a significant asset to your company.
So, while coming up with a name for your company, the goal isn't to say, "That one!" "I love that one!" rather, you should say, "Here's a list of five, fifteen names. They're easy to speak, spell, and remember; they're in the right direction for my brand, and there is the best name that meets my criteria."
This will make the next task which is assembling your team, reviewing the list, and deciding which name is ideal for your brand easier. Reducing the entries with your team will be easier, and once you've completed this, select the best names and move on to the next phase.
Put Your Names to the Test in Front of an Audience
It's time you get your selected names in front of an audience and ask them, "Okay, which one do you think is the best fit for our company? Which of these names incites your curiosity in learning about who we are as a brand and what we do?" These are excellent questions, to begin with when researching how clients react to your new brand names.
It doesn't matter much if your brand is aimed at a local or worldwide audience; by engaging with them, you'll be able to get unfiltered feedback that will both inform you if your customers like your name, and also push you on the correct path for choosing one that they can connect with.
When it comes to increasing audience engagement, one fast approach to do it is to come up with names that are easy to say, spell, and communicate your brand's journey. Apple, Tesla, Burt's Bees, and Hulu are all instances of exciting names.
Register a Trademark for Your Name
It may be tough to understand that getting a trademark isn't an easy process in this day when everything is instantaneous, and Amazon can deliver practically anything in two days.
Trademarking is a tedious procedure that has frustrated and even shut down several businesses. Nothing is more provoking than saying, "this brand name is the only brand name I would like to use! It can only be this one; my crew and I have been working incredibly hard on it for months," only to have the name rejected by a trademark attorney.
And no matter how much you adore the name or want to tattoo it on your arm, you must let it go since it would result in several legal issues that might endanger your business's survival.
So, how exactly does one go about filing for a trademark? The best way is sharing many potential names with your trademark attorney, preferably between three to nine names or more. This way, you'd wind up with a few names that will successfully go through the process this way.
As we have stated, one unusual aspect of applying for a trademark is that it is becoming more difficult to trademark a business name even as other things get easier. Buyers that embrace the "I like it, I want it, give it to me" philosophy always suffer from trademarks the most.
That's why everyone should do their homework to avoid choosing a name that might trigger a cease and desist letter.
Observe the Procedure: Understand the Do's and Don'ts
As we've previously mentioned, while attempting to come up with the perfect name for your company, don't just choose one; decide it's the best, force it down everyone's throat, and continue forward without regard for trademarks.
Instead, get the help of your team, establish your naming and branding requirements, and look for some powerful names that fit these parameters. A strong company name generator is an excellent location to start your search.
After finding some powerful names that fit your requirements, the next step is to rally your team around the perfect name. It's usually not a good idea to pick a name that most of your associates oppose.
Following these basic procedures can prevent you from getting the risks that come with making a bad decision. And who knows, maybe the butterflies could come later, just as it did for Phil Knight and his Nike brand name.
⸻ ⸻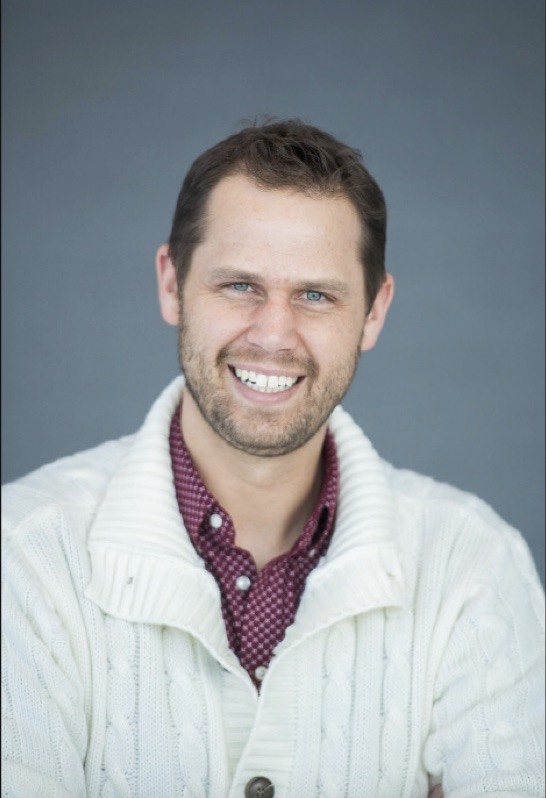 Grant Polachek is the head of branding for Squadhelp.com, 3X Inc 5000 startup and disruptive naming agency. Squadhelp has reviewed more than 1 million names and curated a collection of the best available names on the web today. We are also the world's leading crowdsource naming platform, supporting clients such as Nestle, Dell, Nuskin, and AutoNation.