Mastering SEO practices can be difficult. However, with the right tools in your hands, your SEO game will step up right away. Even if you are a beginner!
Luckily, there are a lot of tools that can help you to write a keywords-driven article, but the question is, which ones are the best, and why?
For that reason, we have compiled a list of the top 5 SEO software applications and outlined their most prominent features!
What Are SEO Software Application Tools?
Search engine optimization (SEO) is an organic search marketing software that improves your website ranking in search engine result pages (SERPs).
SEO tools help you monitor the health and performance of your website. Such tools also allow you to save time researching keywords and analyzing data. You will also find out what's working and what needs to be changed in your strategy.
Top 5 SEO Software Applications
Here are the top 5 SEO tools that will help you boost your business and your SEO game as well!
#1 Ahrefs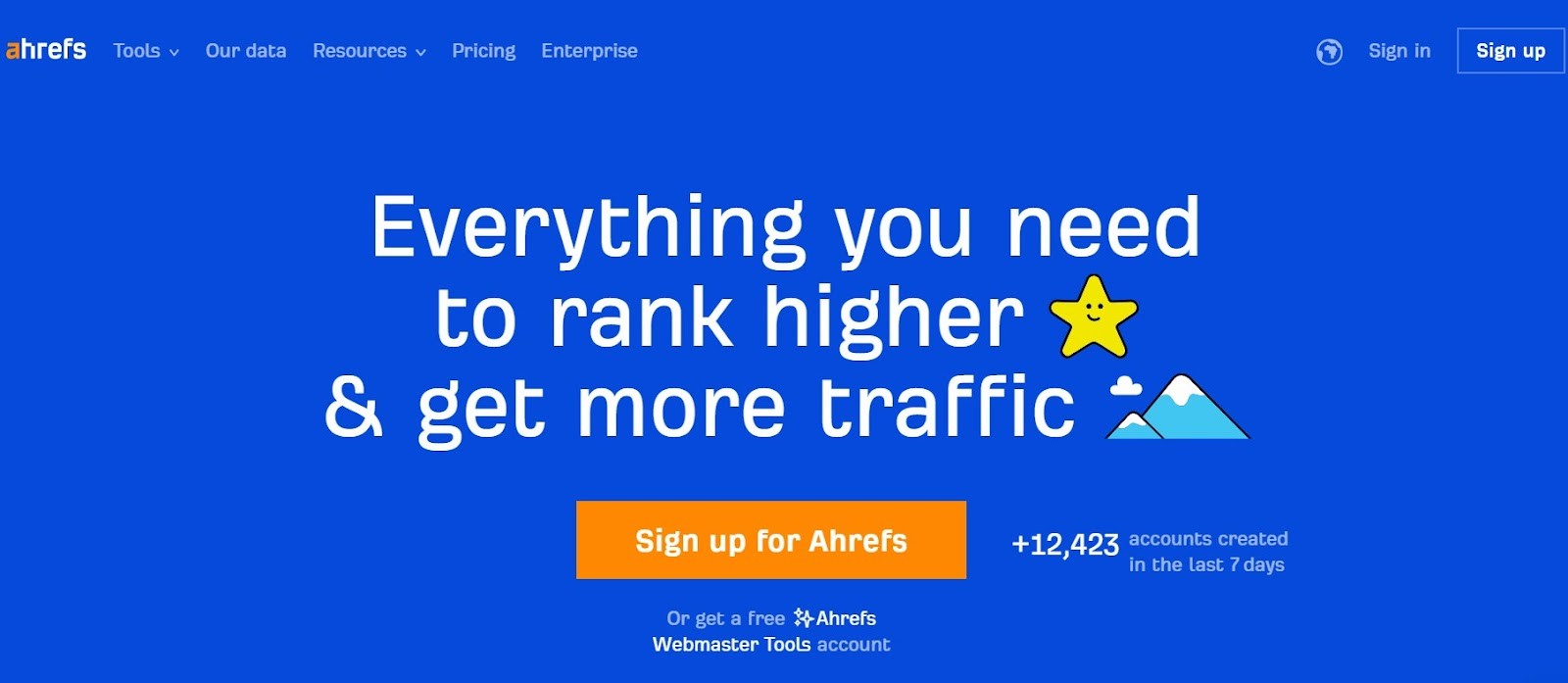 Ahrefs is probably the most popular and recommended SEO tool online, and that's for a reason. It has incredible features! You can use it to find the best keywords, see all its data, and use it as a keyword finder.
Besides that, the tool can help you build your website by recognizing areas that need improvement to rank better. Discover the content that's most linked to your niche check your broken links and fix them, and see what pages are performing the best on your website.
#2 SEMRush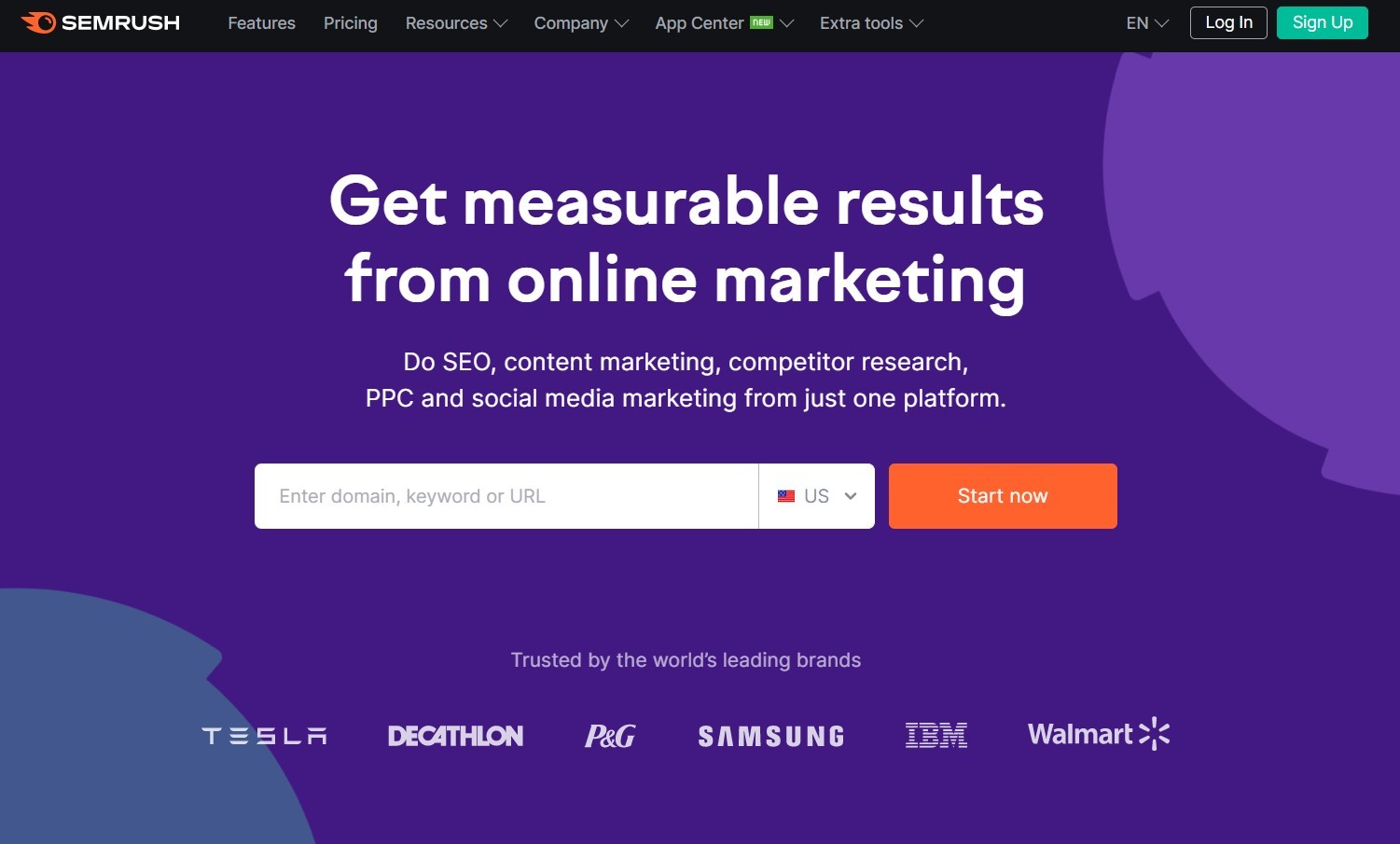 Semrush is another great tool for managing all of your essential SEO needs, as well as market research, advertising, content management and distribution, social media, and reputation management. You can improve your writing and your website all at once.
Semrush might be a little more expensive in comparison to other tools, but given the features they provide, it's worth it. This type of tool is a great option for individuals and businesses who wish to manage all the different aspects of online marketing and SEO with one tool.
#3 Google Search Console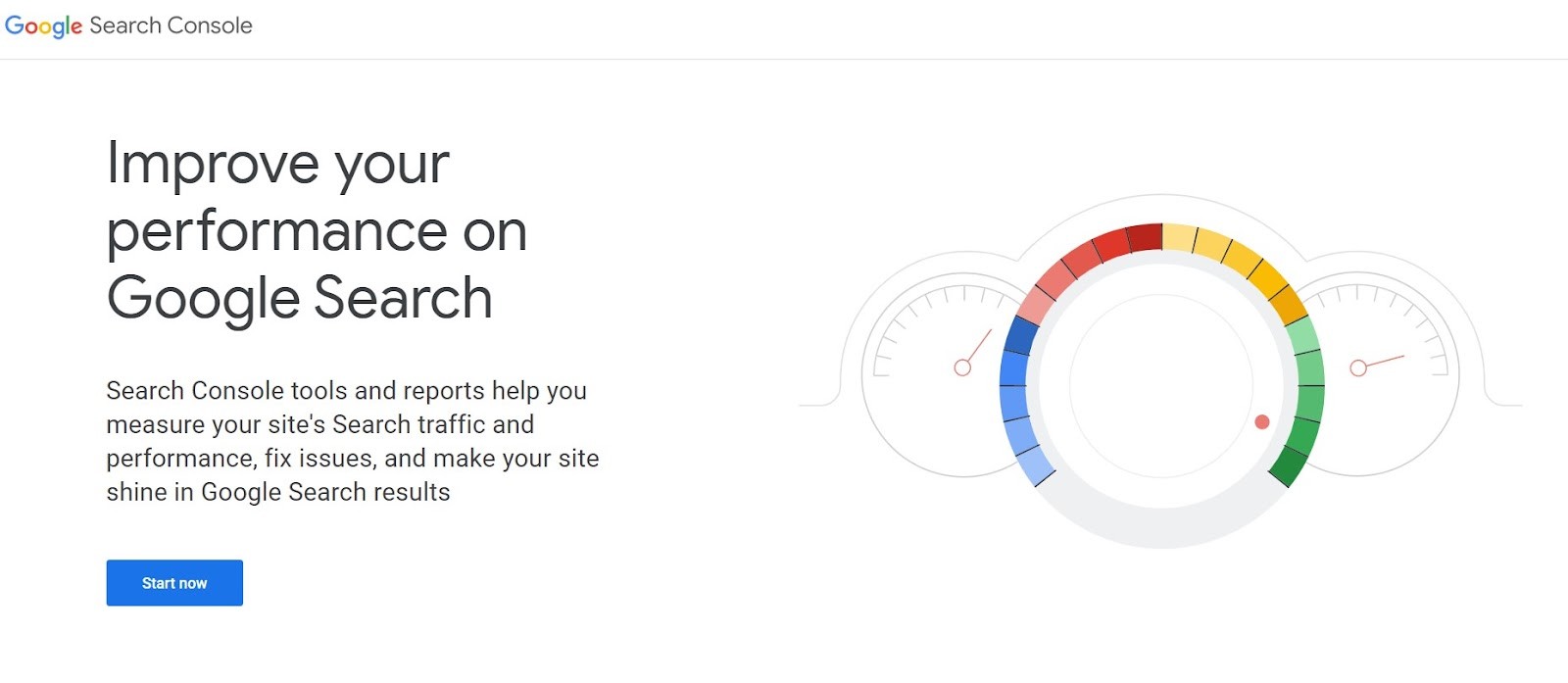 Unlike the previous ones, Google Search Console is a free tool for everyone with a website. This tool allows you to monitor and report on the position of your website in Google's SERP.
The tool lets you understand better how Google works and how your users view your website. Thanks to this, you can optimize your website for better performance in Google search results. Since it enables website owners to submit web pages for search indexing, it is very helpful for new websites.
#4 Ubersuggest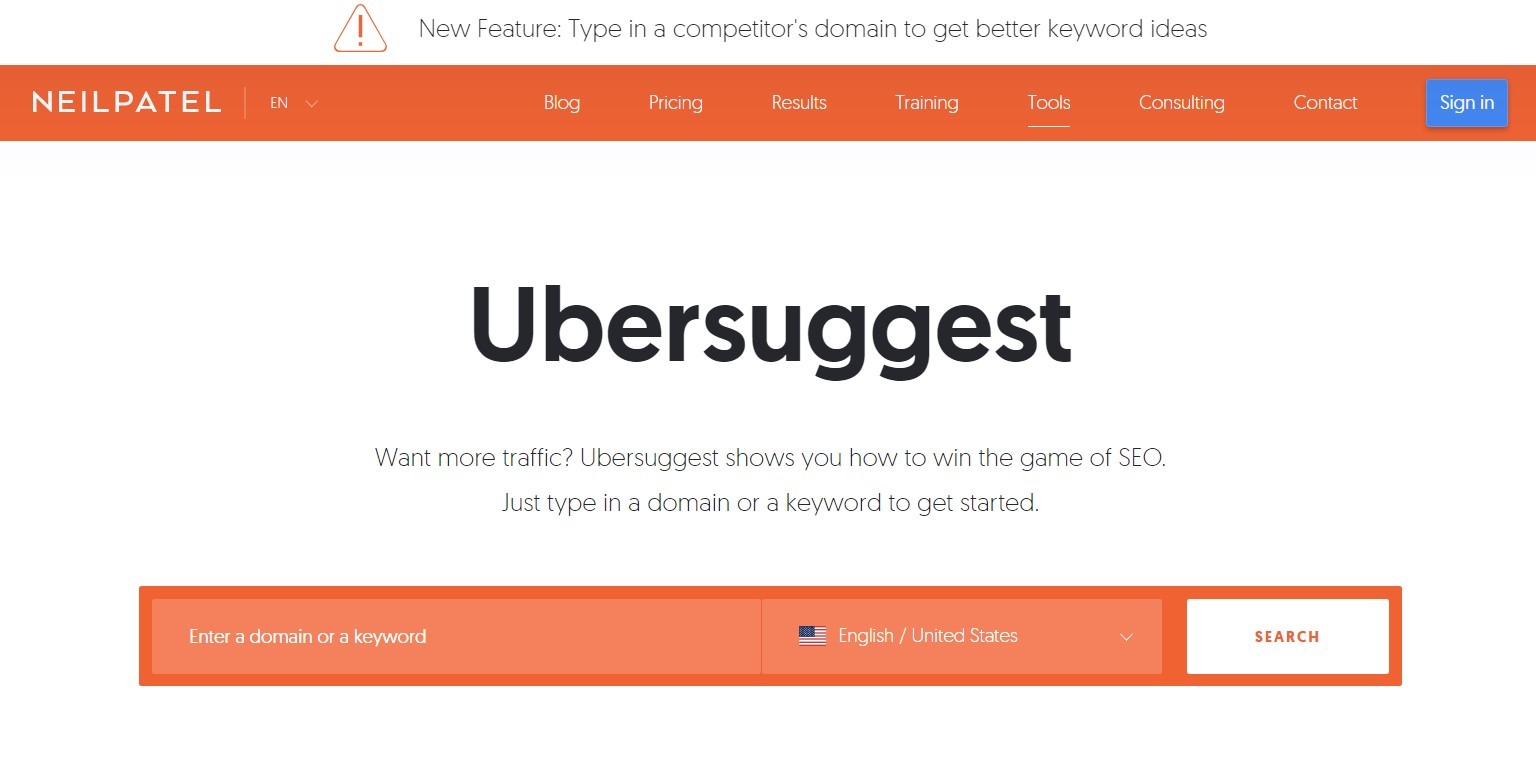 Ubersuggest is a free keyword finder tool that allows you to find suitable keywords and its search intent by displaying the top SERPs. With hundreds of ideas from this free, effective keyword tool, you may identify the ideal words to utilize on your website, from those short to long-tail keyphrases. 
Besides that, Ubersuggest includes the keyword volume, cost per click (CPC), paid, and SEO difficulty. The tool is suitable for both organic SEO and paid PPC, evaluating the worth of a keyword and its level of competition.
#5 Rank Tracker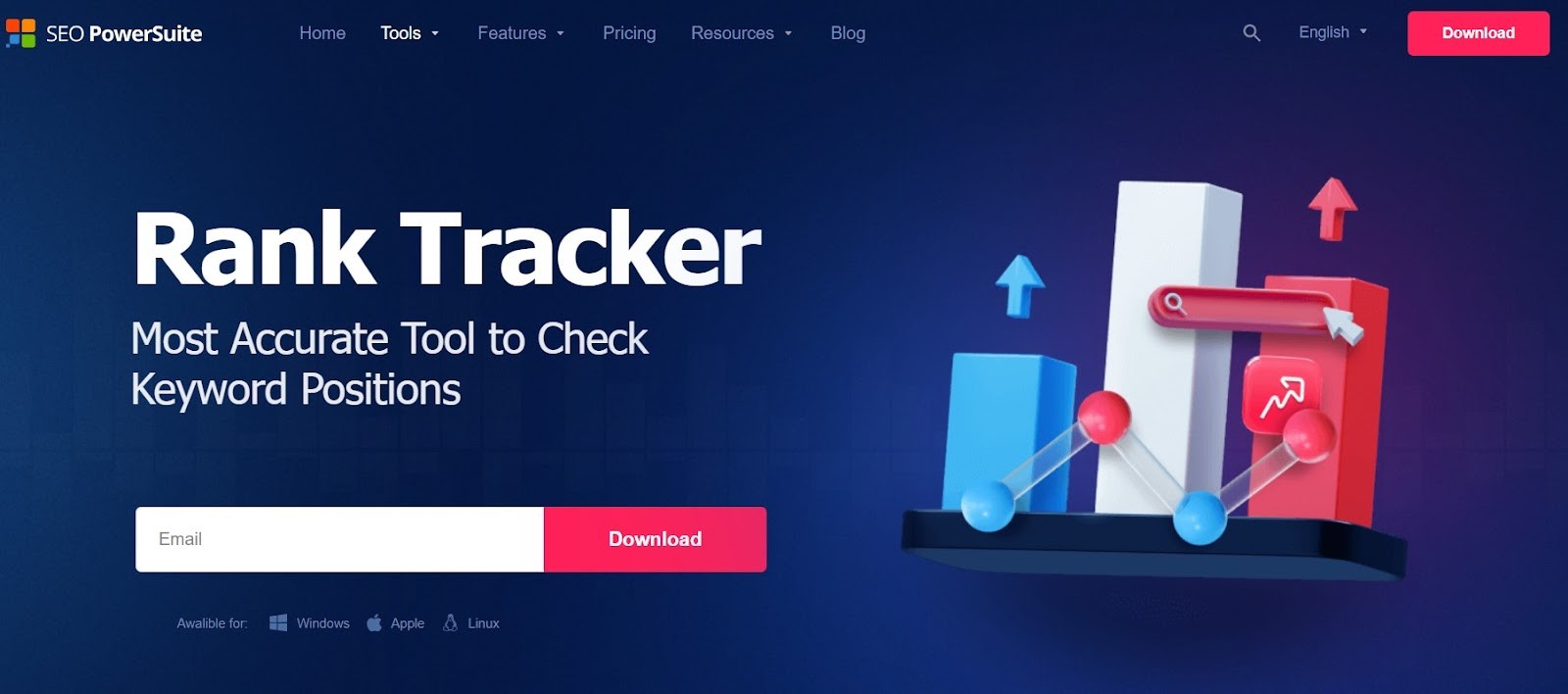 Rank Tracker is another great SEO tool. It has a keyword search, rank checker, mobile and desktop SERPs, and analyzes competitors' keywords and traffic. It's very well equipped with a clear interface for easy navigation.
The keyword rank tracker has no limits regarding tracking ranks, and it can also track rankings globally, locally, or in multiple locations. It also allows you to integrate Google Analytics and Search Console, so you can easily analyze your current keyword ranking position.
In Conclusion
SEO optimization is nothing without proper SEO software applications that will not only ease your work when writing but will indicate what keywords to use, how to build your website, and what things simply don't work.
If you choose any of the mentioned tools, you won't make any mistakes. It's now up to you and your personal preference.
⸻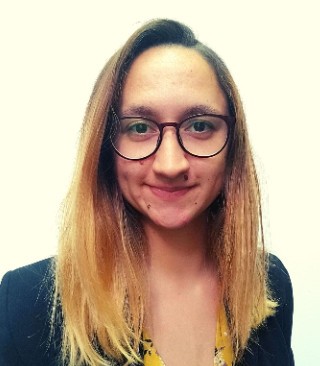 Nina Petrov is a content marketing specialist, passionate about graphic design, content marketing, and the new generation of green and social businesses. She starts the day scrolling her digest on new digital trends while sipping a cup of coffee with milk and sugar. Her white little bunny tends to reply to your emails when she is on vacation.