The busy season officially starts. With Halloween around the corner (and Christmas coming right after), the work is piling up. Businesses start planning and preparing things, meaning UI designers and developers have their hands full with work. With that in mind, we have prepared an ultimate list of highly recommended design websites offering ready-to-use free design assets: mockup templates and icons. Each and every site mentioned below provides a valuable content and carefully selected materials, great to have around when the deadline's approaching. Don't waste your precious time browsing the Web for inspirations or materials.
Bookmark these sites immediately!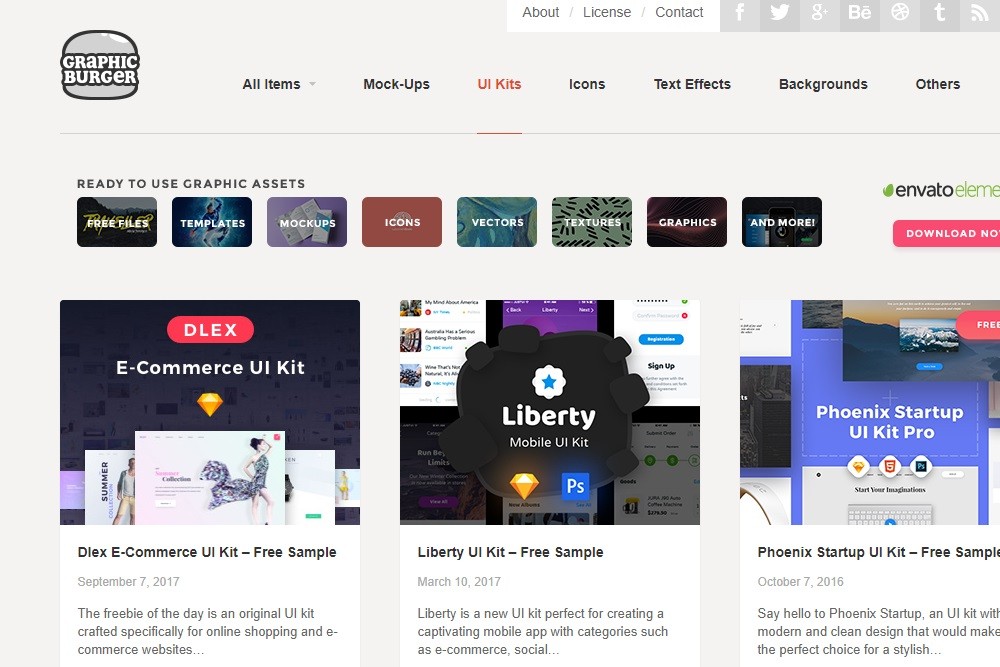 GraphicBurger is a web design blog successfully run by Raul Taciu, a design professional who aims at sharing only the best pieces with his community of designers. The site offers premium quality mockups, UI kits, icons, text effects, background and much more. The site's owner personally selects top resources: remarkable icon sets, mockups, ready-to-use UI kits, and other cool inspirations like logo templates, business cards, 3D wall wooden logo, and more. Sign up for the GraphicBurger to get the latest content to your inbox.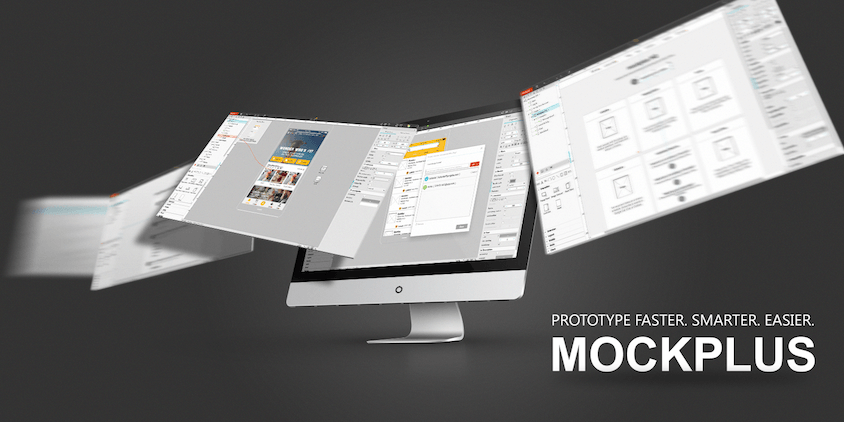 If you haven't heard of Mockplus yet, that's about to change. Mockplus is a well-known desktop-based tool for prototyping mobile, web and desktop apps. Created for teams working together on interactive prototypes, Mockplus offers more than 3,000 icons and 200 components to drag and drop into canvas, where you can transfer your app ideas and turn them into products.
Mockplus lets you do your mockups and prototyping for every screen size. You can create interactions by simple drag-and-drop and test the outcomes on the native devices right away. Those on the lookout for a prototype software may be tempted by this collaboration feature – with Mockplus, you can generate QR codes to easily preview your prototypes. Put the project in the cloud and get a link, which you can later share with coworkers and clients. This thought-through feature really speeds up work on client projects.
Read their Blog and 'UX Talks' series of articles about design and prototyping. Visit their free design materials section and find plenty of creative resources, ready-to-use UI kits, well-crafted icon sets brought to you by the talented artists. Go straight to their website, download the tool, and try it out!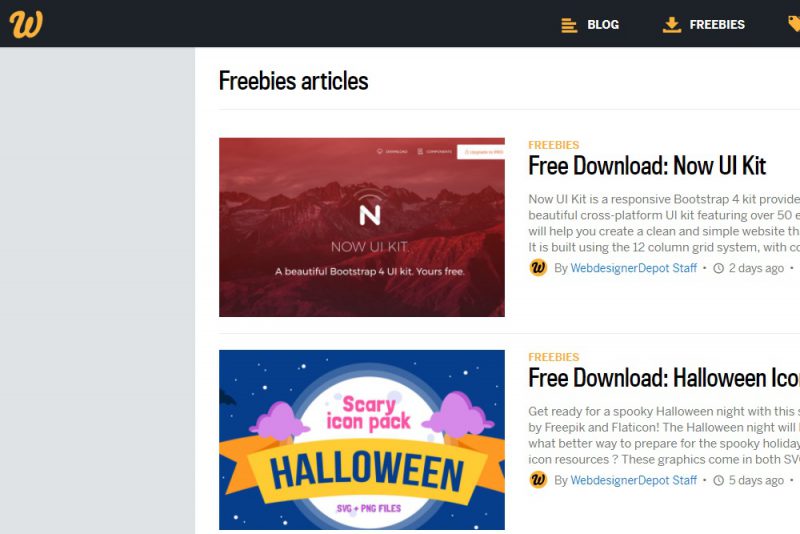 WebDesignerDepot brings together talented design geeks from around the world who cover the latest design topics, trends, news and updates from the industry. If you want to know how things are going in the design world, WebDesignerDepot is the place to go.
Equally important is their Freebies and Deals section. Carefully selected icon sets, UI kits, fonts and more will satisfy even the most demanding tastes. For paid resources, visit their Deals section and browse all kinds of design resources for much less. The discounts are impressive.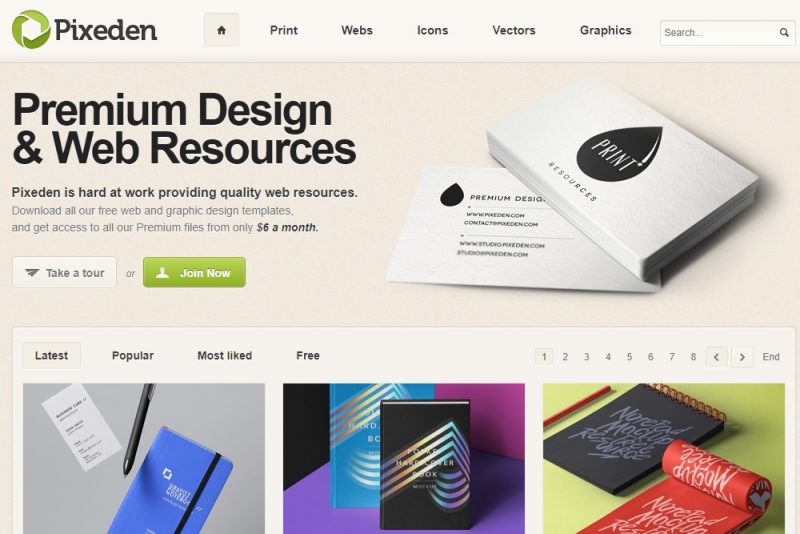 Pixeden delivers free and premium graphic designs and beautifully crafted web resources. If you decide to join the Pixeden community, you will unlock exclusive freebies, including free mockup templates, vector icon sets, textures, backgrounds and text effects. Follow them on Facebook and be the first to hear about the latest freebies.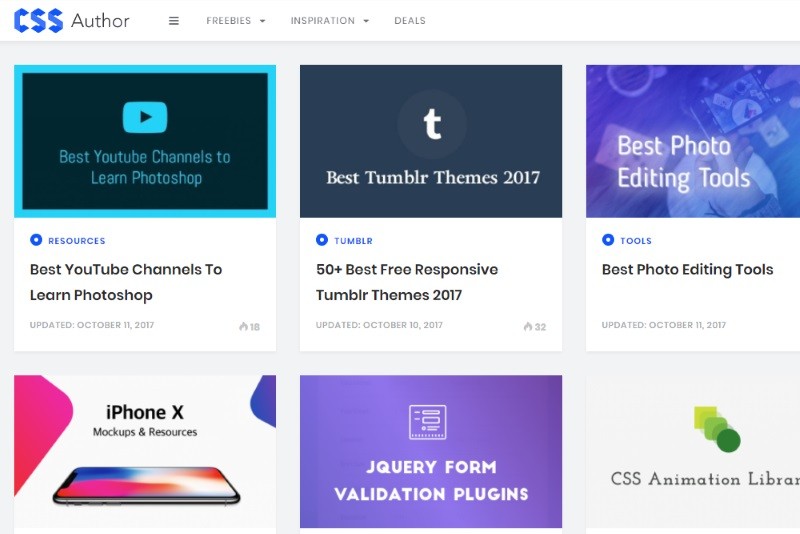 CSS Author offers hundreds of free resources including tutorials, mockups, fonts, icons, images and wallpapers. Freebies include icons, mockups, UI templates, backgrounds and more. Find free materials for the most popular content management systems (WordPress, Blogger, Magento, Tumblr, more). You can also count on some attractive deals ranging from -10% to -50% on icons and templates.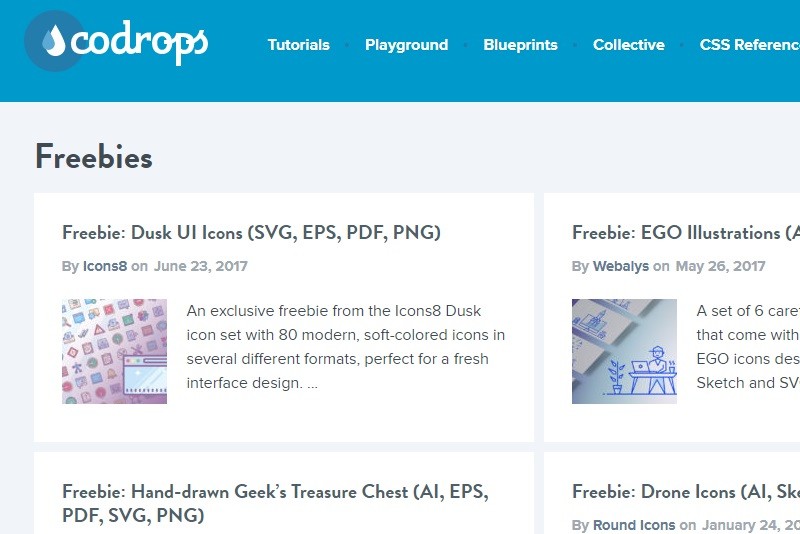 Codrops are entirely devoted to web design, web development and related topics, delivering everything UI/UX designers and web developers may need. The list of late fresh-looking icons, PSDs, fonts, high-resolution templates, backgrounds, inspirational collections and much more. You might be surprised with the number of Codrops' freebies, website templates and icons created exclusively for Codrops.
If you're a hungry-for-knowledge beginning designer, the list of tutorials offered at Codrops should help upgrade your skills. Discover loads of practical tips and step-by-step instructions, supported with images and examples, described in an easy to understand way, and available for free.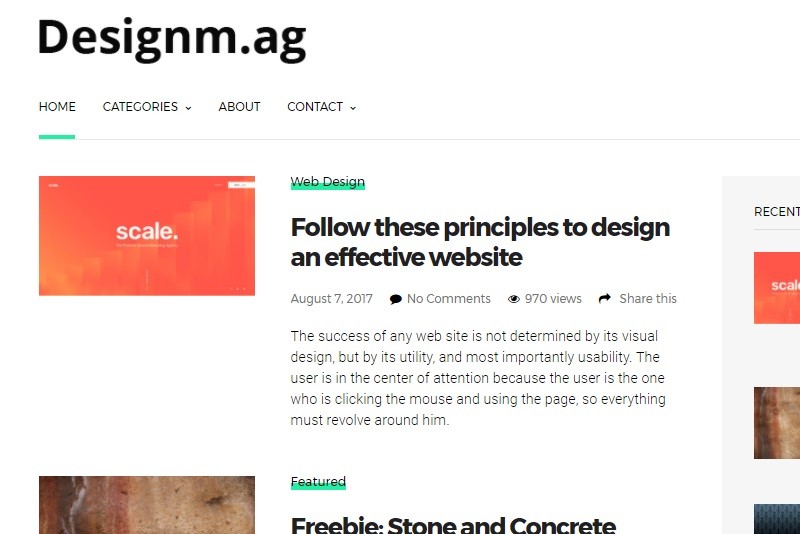 Designm.ag is a great source of information and inspiration for those who want to expand their knowledge and get inspired. Designm.ag talks about trends, best practices, and tips on how to design effective and beautiful websites. Needless to say, it also offers valuable free resources: responsive templates, UI patterns, icon sets, mobile app freebies.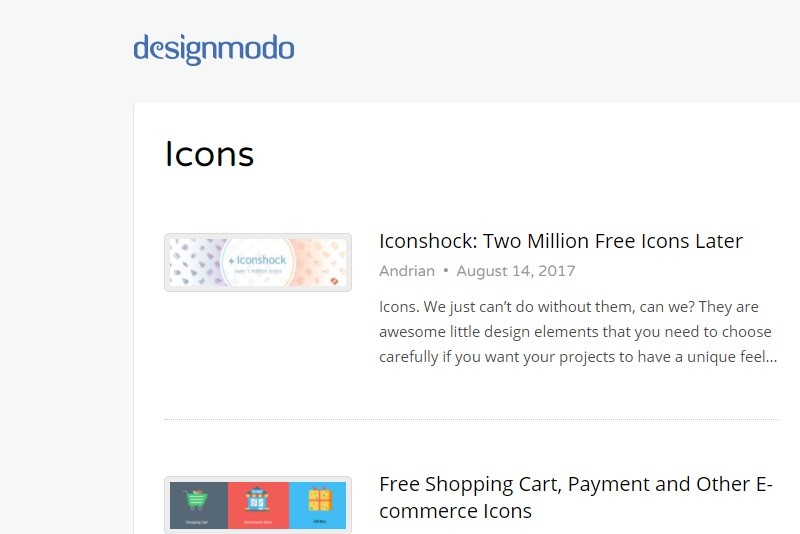 Designmodo is considered one of the most popular design and web development blogs on the Web. You can discover and take advantage of quality web UI kits, icons, and all kinds of graphics. In addition to the paid and free resources, Designmodo offers loads of quality articles. Check out their freebies section which includes UI kits and icons. Designmodo releases tutorials and runs a shop with the best WordPress and Bootstrap themes, plugins, UI kits and more.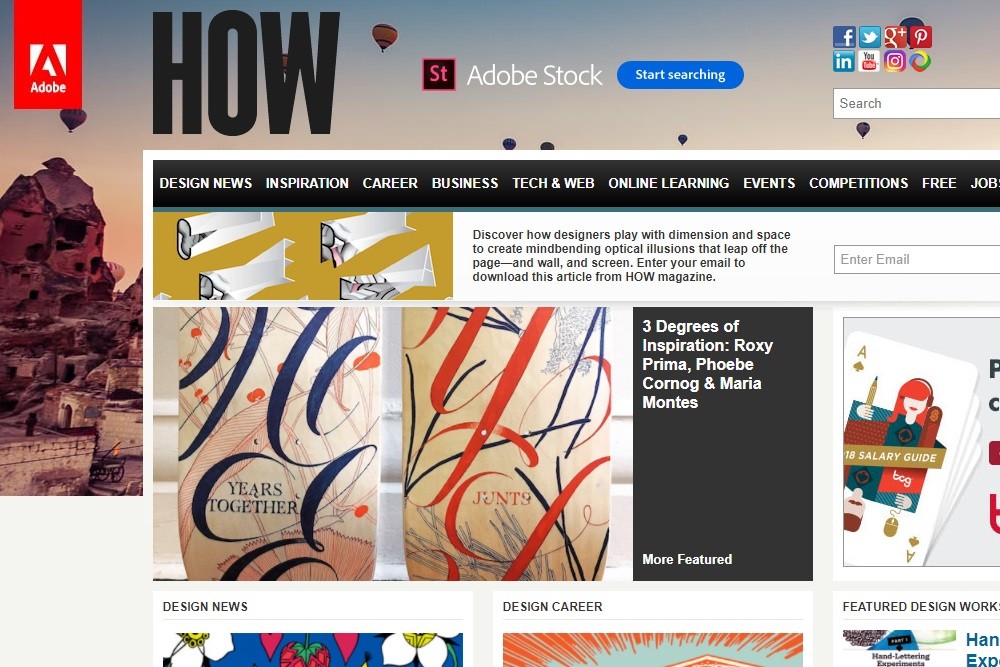 HOWDesign.com is run by a team of professionals focused on design news and inspirations, tackling such topics as product branding strategies and business ideas. It offers helpful tutorials and instructions on how to master the art of graphic design. Visit the free section to discover a lot of great content to download: typography inspirations, wallpapers, creative logos and more. The HOWDesign.com members can use the offered content for free, so sign up and enjoy.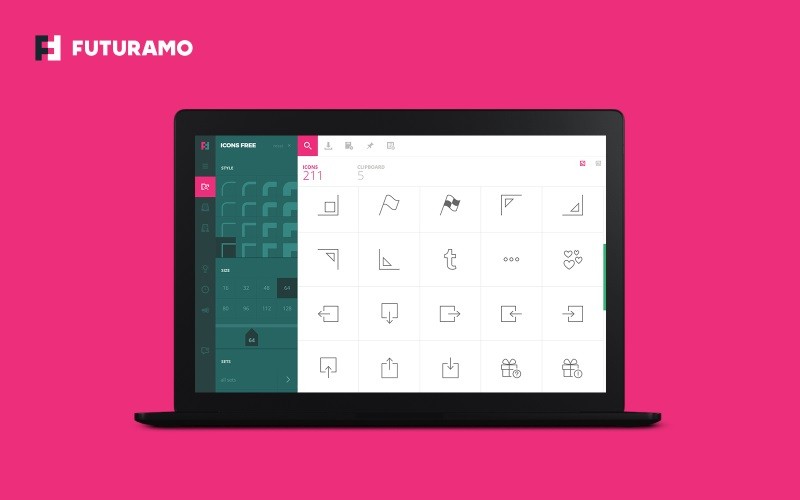 Futuramo Icons is a system for UI icons with instant search and tools for size, color, style, swatches. The 16-style matrix and the customization features make this web app a must-have toolkit for every UI/UX pro. It will speed up your work, letting you style the selected icons all at once and then download in a chosen format. You can style the icons using the combination of different colors, frames, borders, backgrounds, so imagine, the possibilities are endless. Sign up to get 300+ free icons or upgrade to pro and unclock 3000+ pixel-perfect UI icons.