Valentines are just around the corner! For those who need a last-minute set of Valentine's icon, here's a real bargain. Upgrade to PRO and get 35% off with a coupon code. Explore Futuramo's special Valentine's icon set which comprises 51 semantically corresponding love icons. You can customize your love icons using the powerful styling tools to get your own unique set.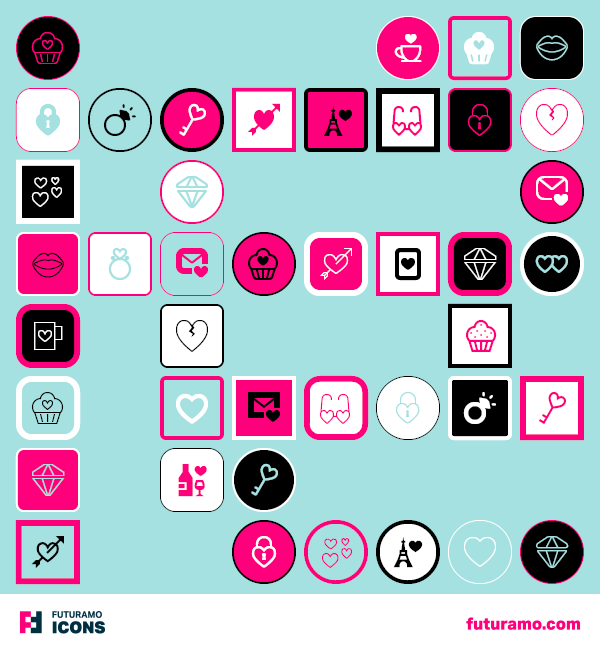 One of the most beloved days of the year is coming. It's time to recall Futuramo's unique set of Valentine's icons (in the app, it's called the LOVE set). Create a personalized, Valentines-themed project, decide if you want to be romantic or humorous. Futuramo Icons gives you all the tools you need to be creative.
It gets even better. To celebrate Valentine's Day, you can take advantage of a coupon code that will let you buy a 1-year license of Futuramo Icons PRO with a 35% off discount.
Here is your 35% off coupon code: JO28ZIKOJ2ZH4XFB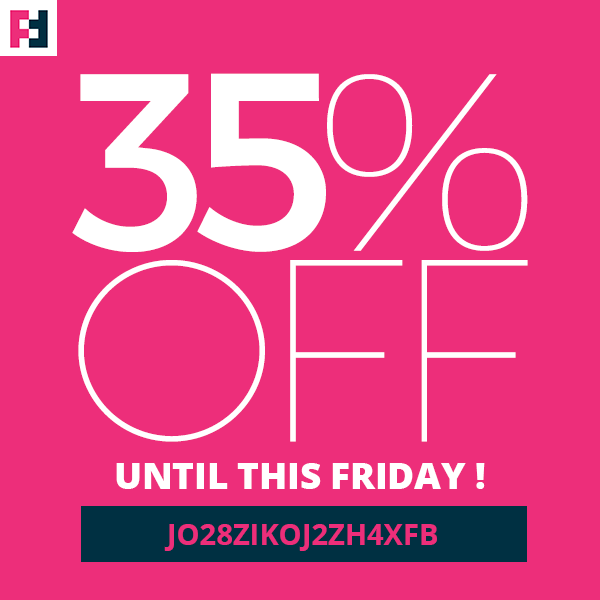 Hurry up! The coupon is valid only until 17th of February, 2017.
Use this life-saving code to enter an enormous library of UI icons: more than 45 000 pixel-perfect icons in 44 icon sets. Because who has time to create icons from scratch, or browse the Web for hours to find that perfect set?
How does the coupon work?
Getting aboard is easy. Shopping with a coupon – even easier. Just follow these simple steps:
Create a free account.
Once signed up, you will get access to Futuramo Icons FREE. Enter the app and click UPGRADE TO PRO button, located in the Dashboard.
Shop Futuramo Icons PRO with a code.
It takes 4 easy steps to complete the purchase.
STEP 1: Licenses. Select your Organization, pick 1 YEAR, the number of users, and click CONTINUE.
STEP 2: Invoice. Provide all the personal details necessary for the invoice.
STEP 3: Confirmation. Confirm the data you've provided before. Locate the coupon code box – it's the place to use your code.
Enter the code and click APPLY. The discount will immediately apply and reduce the cost of the license.
STEP 4: Payment. Select your preferred payment method (PayPal, Dotpay) and complete the purchase.
Done! You can now explore Futuramo Icons PRO and find that amazing Love set. It's time to release your creative powers. Happy designing!