You may notice an instantly growing number of icons on your Futuramo Icons Pro account. Every time you see any mention that our illustrators added some icons you can easily multiply this number by 16! And that's the real deal of using Futuramo Style Matrix — you are able to style entire icon sets accordingly to the project requirements. Which means that you can turn our almost 2900+ icon library into 45000+ icon collection!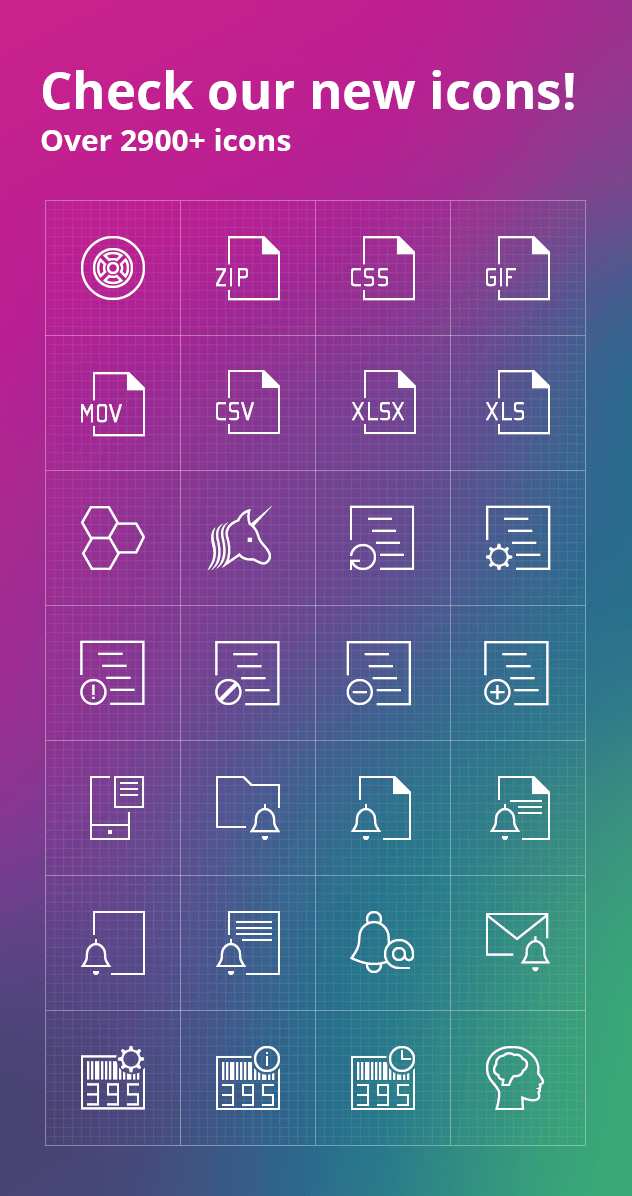 Lately submitted set gives you a bunch of icons for creative projects — unicorn, brainy head, honeycomb and for documents presentations — folders, bells, and files.
Stay tuned! We have almost 3 000 icons in our icon library! Keep counting with us and wait for the special offer when the day will come!